Sights for Hope forms New Partnerships to Advance Focused Futures for Pre-K Children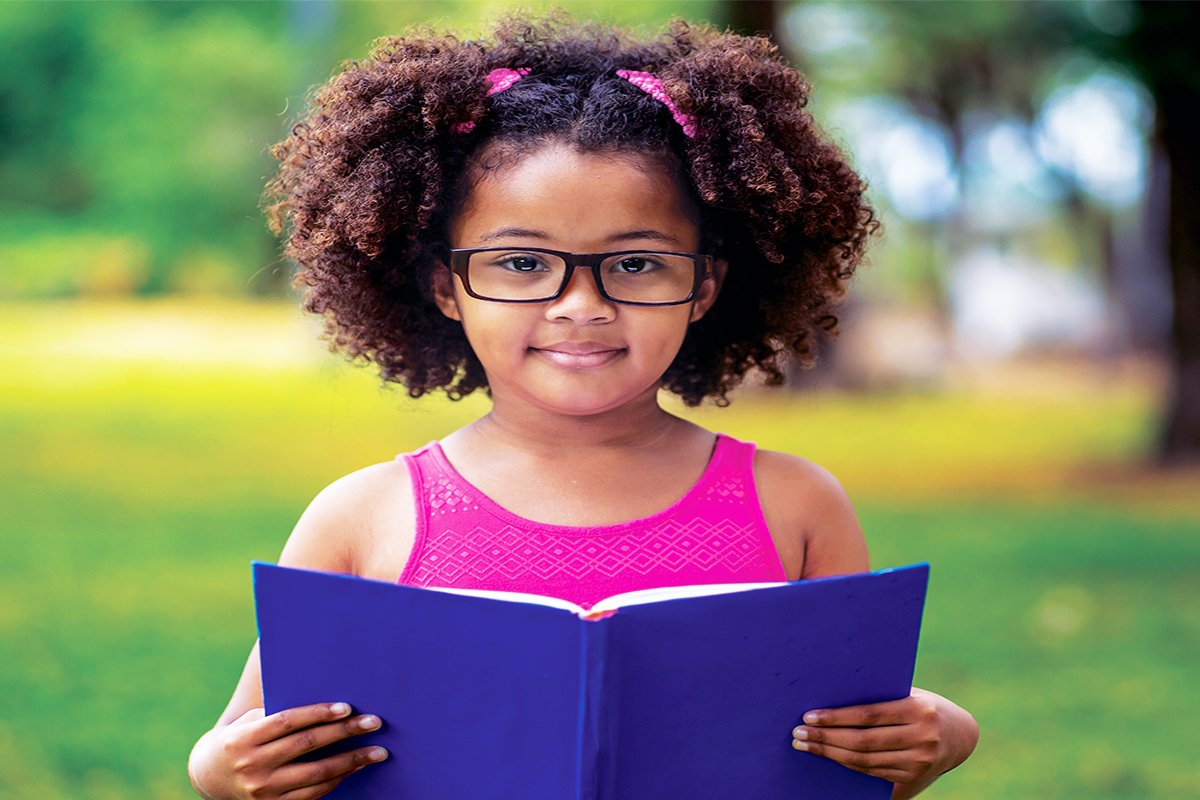 Sights for Hope has formed key partnerships to boost its Focused Futures program – an effort to provide free eye exams and glasses to pre-kindergarten children.
The Pennsylvania Vision Foundation, an affiliate of Vision Benefits of America (VBA), has agreed to provide these services free to 300 children ages 0-6 annually. Services must be provided by VBA-affiliated eye care professionals and Sights for Hope team members must enroll recipient families into the VBA program.
VSP Vision also has approved Sights for Hope to distribute free gift certificates to qualifying families from the VSP Eyes of Hope program. Each certificate covers an eye exam and one pair of glasses through VSP network physicians.
Sights for Hope's Focused Futures program was created from one of four Big Impact Goals that Sights for Hope set in 2022 – to ensure that 2,500 children ages 0-6 receive eye exams and glasses by 2030. Sights for Hope established the goal to build upon the free vision screenings for pre-kindergarten children that it has provided for decades. Sights for Hope also is developing additional Focused Futures partnerships.
"Our vision screenings have been immensely effective in identifying visual impairments for generations, but too often we the children we screened did not receive critical follow-up care," said Dennis Zehner, Executive Director and CEO of Sights for Hope. "That fact has been entirely unacceptable and we are dedicated to being part of the solutions as we identify the problems. Our newly-formed Focused Futures partnerships will advance these life-changing solutions for the youngest eyes in our communities."
Sights for Hope's free vision screenings are provided primarily for children ages 0-6 to detect common visual impairments of any degree. Sights for Hope screens 5,000 or more children ages 0-6 each year currently. More than 90% of its screening events in a typical year are held at preschools, daycare centers, and kindergarten registration or orientation events. The screenings are conducted with an advanced Spot Vision Screener device that is highly accurate in the determination of conditions such as nearsightedness, farsightedness, astigmatisms, strabismus, and amblyopia. The hand-held device can be used effectively on children as young as six months and is especially effective with children who are autistic, have other physical challenges, or have language difficulties.
The American Optometric Association states that 25% of children have visual issues that affect their ability to learn effectively while 85% of pre-kindergarten children do not receive an eye exam. Sights for Hope has determined through an analysis of United States Census information that more than 13,500 pre-kindergarten children in its communities have undetected visual impairments that keep them from learning to their fullest potentials.
Sights for Hope transforms the lives of people with visual impairments and blindness by removing the barriers to their independence. Sights for Hope's services teach adaptive skills to accomplish daily life activities; provide supports that counter the effects of visual impairments and blindness; increase access to medical care, healthy food, and other essentials; and advance solutions that enhance sight capabilities. More than 40% of Sights for Hope's clients live below or near the federal poverty line. Founded in 1928, Sights for Hope carries forward in Pennsylvania's Lehigh Valley and Monroe County a tradition of service inspired by Helen Keller and is a member of the Pennsylvania Association for the Blind.
Image: Photo of an African-American girl wearing glasses and reading a book outside. Photo from the Pennsylvania Vision Foundation.