Analysis Shows 13,500 Area Pre-K Kids Have Vision Issues that Hinder Learning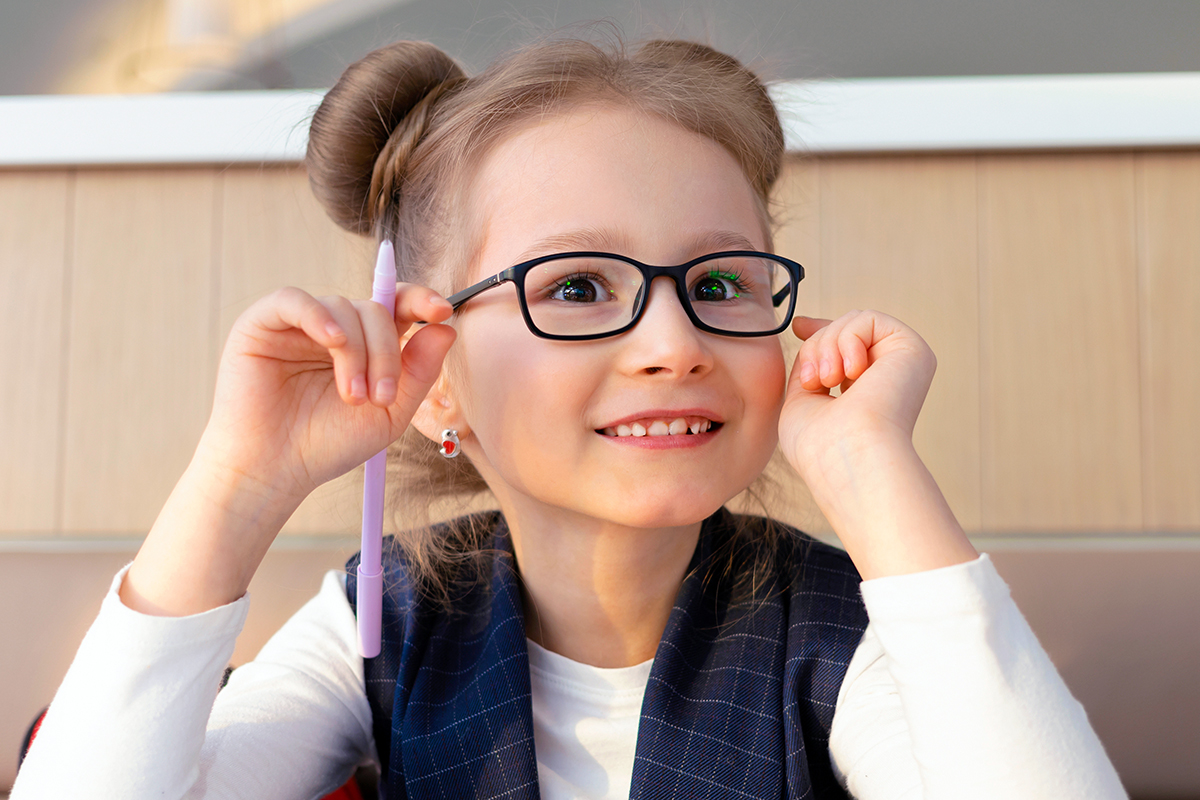 Sights for Hope has determined that more than 13,500 pre-kindergarten children in its communities have undetected visual impairments that keep them from learning to their fullest potentials.
To establish that figure, Sights for Hope analyzed a custom data set it received from the United States Census Bureau and information from the American Optometric Association. The association states that 25% of children have visual issues that affect their ability to learn effectively while 85% of pre-kindergarten children do not receive an eye exam. The census data from Pennsylvania's Lehigh, Northampton, and Monroe counties showed a combined population of 63,820 children ages 0-6 as of July 1, 2021. Using that total and the optometric association figures, Sights for Hope concluded that 13,562 of these children have undetected visual impairments.
Sights for Hope's free vision screenings are provided primarily for children ages 0-6 to detect common visual impairments of any degree. Sights for Hope screens 5,000 or more children ages 0-6 each year currently. Approximately 95% of its screenings in a typical year are held at preschools, daycare centers, and kindergarten registration or orientation events. One of Sights for Hope's Big Impact Goals is to build upon its screening service by providing physician eye exams and glasses to 2,500 children ages 0-6 between 2022 and 2030.
"Our analysis provides important insight of the scope of a population group that is in critical need of Sights for Hope's services," said Dennis Zehner, Executive Director and CEO of Sights for Hope. "Our vision screenings make profound impacts on young people during an acutely important time in their lives in which they begin their journey of learning. Our objective is to provide solutions for as many as we can, and to meet that objective it is imperative that we have the fullest possible understanding of our communities' needs."
Sights for Hope's vision screenings are conducted with an advanced Spot Vision Screener device that is highly accurate in the determination of conditions such as nearsightedness, farsightedness, astigmatisms, strabismus, and amblyopia. The hand-held device can be used effectively on children as young as six months and is especially effective with kids who are autistic, have other physical challenges, or have language difficulties.
The pre-kindergarten children with undetected visual impairments represent one part of Sights for Hope's impact population. The second part consists of people ages 7 and up who have difficulty seeing while using glasses or equivalent solutions. A total of 280,000 Pennsylvanians meet that criterion, according to the Centers for Disease Control and Prevention. That total represents 2.16% of the state's population as of July 2021, according to public census data. In Sights for Hope's service area, 2.16% of the combined population of people ages 7 and up, as determined from the custom census data set, is 17,164 people.
Sights for Hope carries forward a service tradition inspired by Helen Keller to remove the barriers between people with visual impairments and their independence. Its services teach them adaptive skills to accomplish daily life activities; provide supports that counter the effects of their conditions and increase their access to essential services, including medical care and healthy food; and advance solutions that enhance their sight capabilities. More than 40% of Sights for Hope's clients live below or near the federal poverty line. Sights for Hope serves Pennsylvania's Lehigh Valley and Monroe County and is a member of the Pennsylvania Association for the Blind and the VisionServe Alliance.
Image: Photo of a female pre-kindergarten child wearing a black-framed pair of glasses.