Sights for Hope Closes its 2021-2022 C. Well Sweepstakes with June Drawing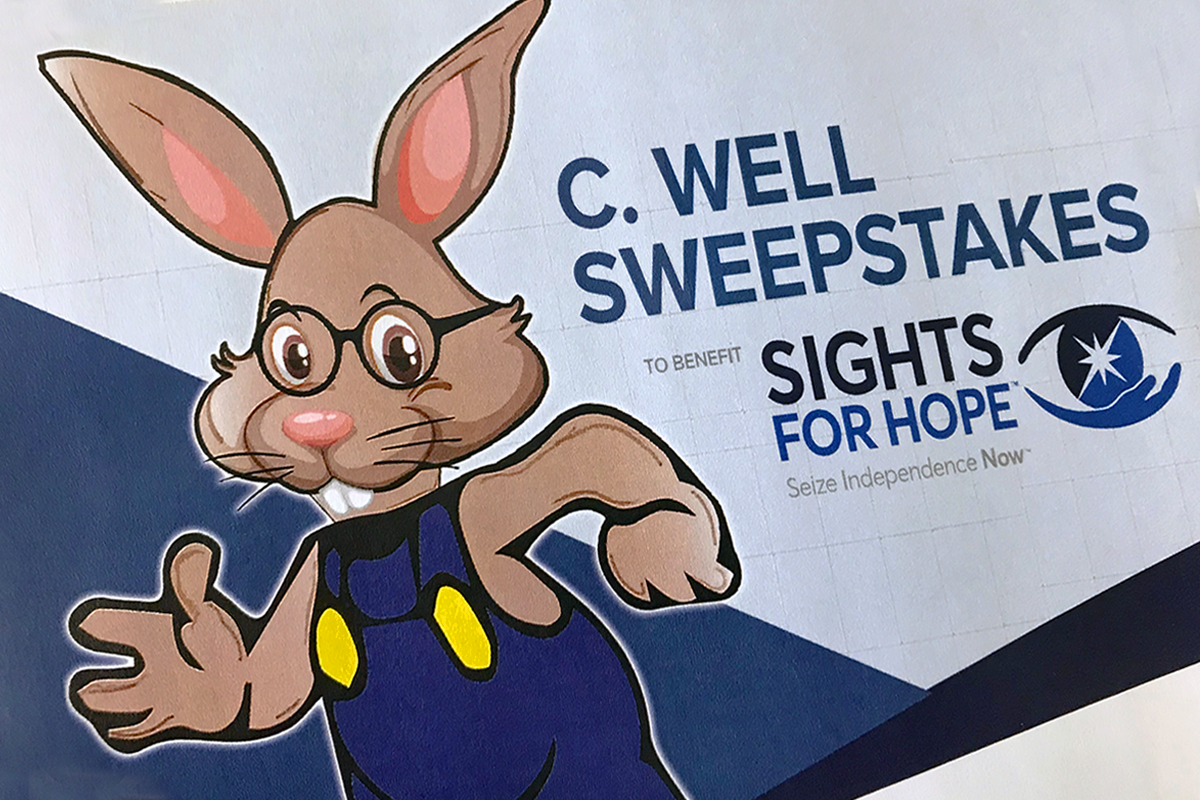 Sights for Hope closed its 2021-2022 C. Well Sweepstakes on Wednesday with the announcement of its June winners.
The June winners are Mary Agustini of Nanticoke, PA; Kathy Baltsar of Whitehall, PA; Emily Howell of Hollis Hills, NY; Jim Joyce of Hellertown, PA; and the Slatington Lions Club of Slatington, PA.
The 2021-2022 sweepstakes raised more than $13,500 for Sights for Hope and its services. The winners of the first 2022-2023 C. Well Sweepstakes will be announced on July 1. Tickets can be obtained by contacting Deirdre Federico Snyder, Sights for Hope's Director of Advancement, at 610.433.6018, Ext. 244, or by email to deirdre@sightsforhope.org.
Drawing winners receive $50, or $100 if they win more than once in the same drawing period. Official rules and eligibility requirements are available on the C. Well Sweepstakes webpage at SightsforHope.org/Sweepstakes. A donation does not increase an entrant's chance of winning.
Sights for Hope blends a service tradition inspired by Helen Keller nearly a century ago with contemporary practices to remove the barriers to independence and success caused by visual impairments. Sights for Hope transforms the lives of people with visual impairments in Pennsylvania's Lehigh Valley and Monroe County through life skills education, specialized technologies, individualized support services, free vision screenings for children, and community education programs. Sights for Hope services impact more than 10,000 people in a typical year and are provided at little or no cost. Approximately 85% of Sights for Hope clients with visual impairments are from low-income households. Sights for Hope is an independent member of the Pennsylvania Association for the Blind (PAB) and is affiliated with the VisionServe Alliance, a network of North American agencies that serve people with visual impairments.
Image: Photo of a printed C. Well Sweepstakes graphic.