Black Belt Entrepreneur Elected to Sights for Hope Board and Four Elected to New Terms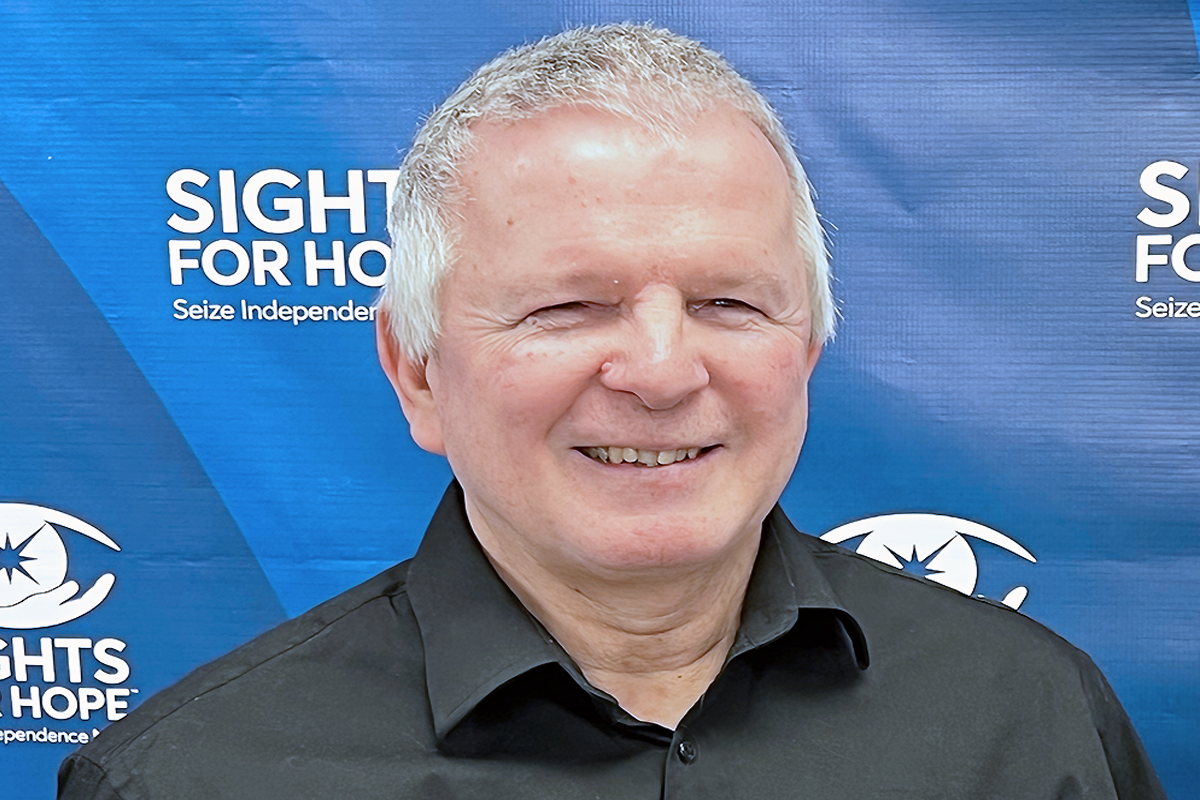 Paul Miller was elected to the Sights for Hope Board of Directors and four directors were elected to new terms during the board's annual meeting.
Miller, who identifies as completely blind due to progressive retinal disease and has dealt with visual impairments for most of his adult life, is President and CEO of Active Learning Centers and Lehigh Valley Martial Arts. Miller's first three-year term on the Sights for Hope board will begin on June 1. Miller was on the organization's board from 2004-2007, when it was known as the Association for the Blind and Visually Impaired (ABVI).
Miller has practiced martial arts for more than 45 years, is a fifth-degree black belt in karate, and has trained more than 1,000 black belts. He opened Lehigh Valley Martial Arts in 1997 and founded Active Learning Centers, a child care center that uses martial arts to teach life lessons, in 2002. The businesses operate in five locations and have a total of more than 150 employees.
Elected to new three-year terms as of June 1 were Board Vice President Kate Raymond, Director of Marketing and Public Relations for St. Luke's University Health Network; and Steven Savino, Assistant Dean for Graduate Programs for Lehigh University's College of Business. Board Treasurer Fred Folland, a retired Manager for Hop Energy, was elected to a new three-year term as of July 1. Daniel Lombardo, a Branch Manager for Richard B. Ryon Insurance, was elected to a new two-year term as of July 1. As the Immediate Past District Governor of Pennsylvania Lions District 14-K, Lombardo began his one-year Lions Leadership term on the board last July.
Current Lions District 14-K Governor Deborah Lillegard will begin her Lions Leadership term on the Sights for Hope board on July 1 as her term as District Governor concludes.
Board member Jeffrey Deloglos will conclude his board service on May 31. He had been a board member since January 2019.
The Sights for Hope Board of Directors oversees the organization's activities, holds fiduciary responsibility, and provides strategic direction to ensure that it can fulfill its mission.
Sights for Hope blends a service tradition inspired by Helen Keller nearly a century ago with contemporary practices to remove the barriers to independence and success caused by visual impairments. Sights for Hope transforms the lives of people with visual impairments in Pennsylvania's Lehigh Valley and Monroe County through life skills education, specialized technologies, individualized support services, free vision screenings for children, and community education programs. Sights for Hope services impact more than 10,000 people in a typical year and are provided at little or no cost. Approximately 85% of Sights for Hope clients with visual impairments are from low-income households. Sights for Hope is an independent member of the Pennsylvania Association for the Blind (PAB) and is affiliated with the VisionServe Alliance, a network of North American agencies that serve people with visual impairments.
Image: Photo of Paul Miller in front of a Sights for Hope step-and-repeat backdrop
Last modified December 6, 2022