Bethlehem Boat Picnic, a Tradition of More than 60 Years, Returns in July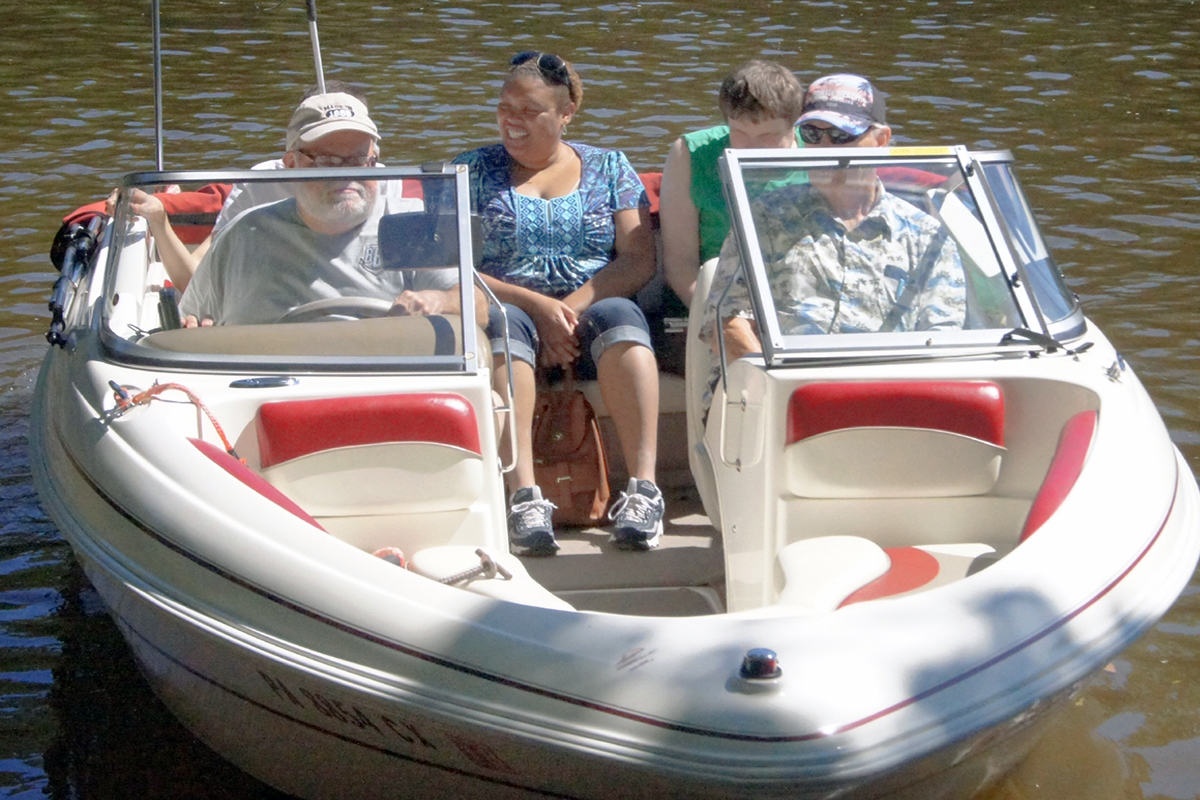 Sights for Hope's popular Bethlehem Boat Picnic returns on Sunday, July 31, after a two-year pause due to the COVID-19 pandemic.
The boat picnic has been a tradition for what is known today as Sights for Hope for more than 60 years. This year's picnic is sponsored by the Mountainville Lions Club with support from other Pennsylvania Lions District 14-K clubs and the Bethlehem Boating Club. The day will feature food, entertainment, and boat rides on the Lehigh River.
Clients are welcome to bring family members. Clients are asked to register regardless of their need for transport assistance so that the Lions can prepare enough food. Clients should call Rita Lang at 610.433.6018, Ext. 225, to register.
The Bethlehem Boating Club received Sights for Hope's Accessibility Champion Award in 2019 along with the Mountainville Lions Club and the clubs of District 14-K for their hosting of the annual outings.
Sights for Hope blends a service tradition inspired by Helen Keller nearly a century ago with contemporary practices to remove the barriers to independence and success caused by visual impairments. Sights for Hope transforms the lives of people with visual impairments in Pennsylvania's Lehigh Valley and Monroe County through life skills education, specialized technologies, individualized support services, free vision screenings for children, and community education programs. Sights for Hope services impact more than 10,000 people in a typical year and are provided at little or no cost. Approximately 85% of Sights for Hope clients with visual impairments are from low-income households. Sights for Hope is an independent member of the Pennsylvania Association for the Blind (PAB) and is affiliated with the VisionServe Alliance, a network of North American agencies that serve people with visual impairments.
Image: Photo of two Sights for Hope clients and two Lions Club members in boat.