Michael Wambaugh Elected President of Sights for Hope's Board of Directors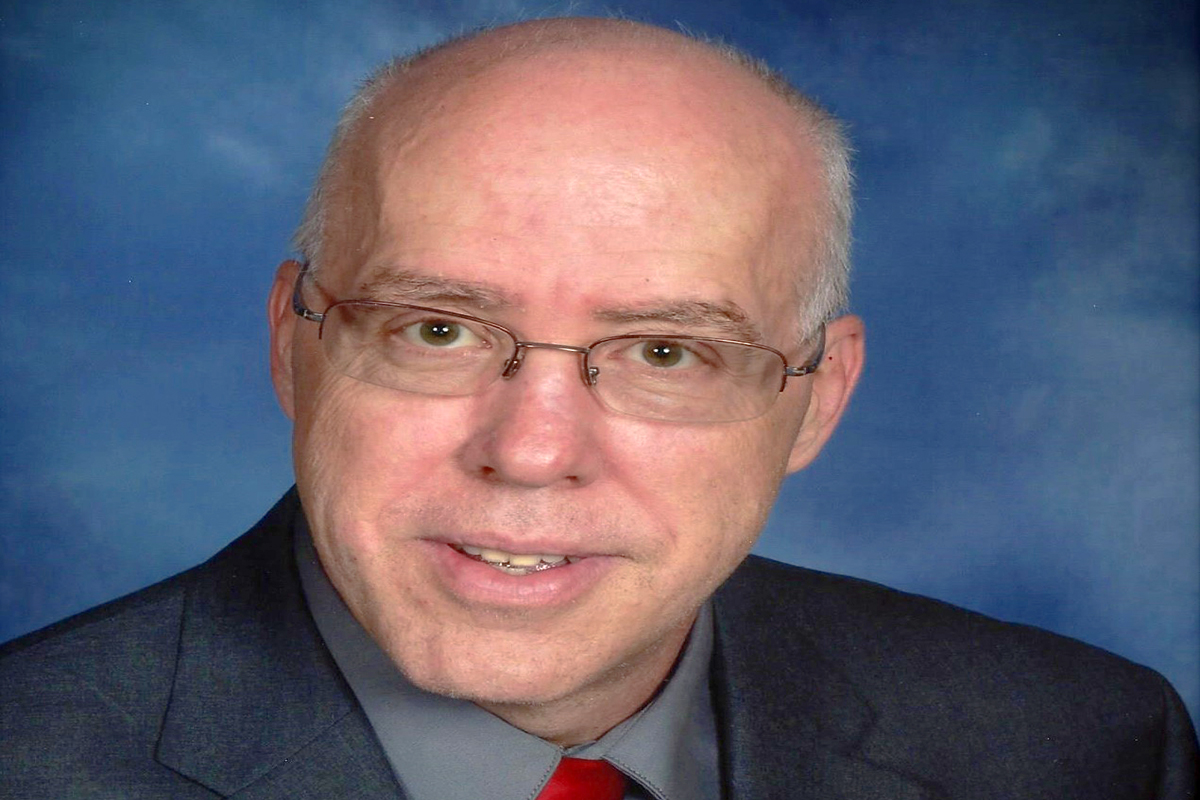 Michael Wambaugh was elected President of the Sights for Hope Board of Directors during the board's Annual Meeting in May.
The board also elected Kate Raymond to be Vice President, re-elected Fred Folland to be Treasurer, elected Devin Darby, MS, OTR/L, to be Board Secretary, and elected Richard Gerhart to a second three-year term as a board member. The four officer terms are for two years and begin on July 1.
Wambaugh, who has been Board Vice President since 2017, succeeds Linwood Gehris, who has served as Board President since 2017. Wambaugh honored Gehris during the Annual Meeting with a commemorative plaque.
Wambaugh has spent his adult life working to improve the well-being of others. He served in the United States Army for three years as a helicopter crew chief. After his military service, he worked as a safety specialist for Air Products and Chemicals for more than 25 years until his 2019 retirement. He became familiar with what is now Sights for Hope in 2005 when his first wife, Joyce, became a client because of retinal edema. After Joyce Wambaugh passed away in 2015, Michael Wambaugh joined the agency's board to honor her memory. Michael Wambaugh and his present wife, Mila, are among the agency's most generous benefactors and are lifetime members of its 20/20 Society of donors.
"We are fortunate to have Michael Wambaugh serve as the next President of our Board of Directors during this exciting time of growth and increased vitality" said Dennis Zehner, Executive Director and CEO of Sights for Hope. "Mike has a nuanced understanding of the organization from the perspectives of the husband of a client, a donor, and a board member that makes him specially qualified to lead us forward."
Kate Raymond is a Director of Marketing and Public Relations for St. Luke's University Health Network and has been a member of the board's Advancement Committee. She has been a board member since May 2019 and Board Secretary since Sept. 2020. Folland is a retired General Manager for Hop Energy and has been a board member since July 2016. As Board Treasurer, Folland chairs the board's Finance and Audit Committee. Darby is an Occupational Therapist for Good Shepherd Rehabilitation Network. She has been a board member since Sept. 2019 and has been a member of its Services Committee.
Gerhart is Owner and Operator of Gerhart & Associates Financial Advisors and has been a board member since March 2018. He also is a board member for the affiliated Sights for Hope Endowment Foundation.
During Gehris' time as Board President, he led the agency through the retirement of Executive Director Douglas Yingling, the onset of the global COVID-19 pandemic, and the change of its name to Sights for Hope in April. Agency bylaws limit officer positions to two consecutive terms. Gehris will remain a member of the board for two more years and will serve as an Executive Committee member at-large.
The Sights for Hope Board of Directors oversees the organization's activities, holds fiduciary responsibility, and provides strategic direction to ensure that it can fulfill its mission.