Center for Vision Loss Changes its Name Officially to Sights for Hope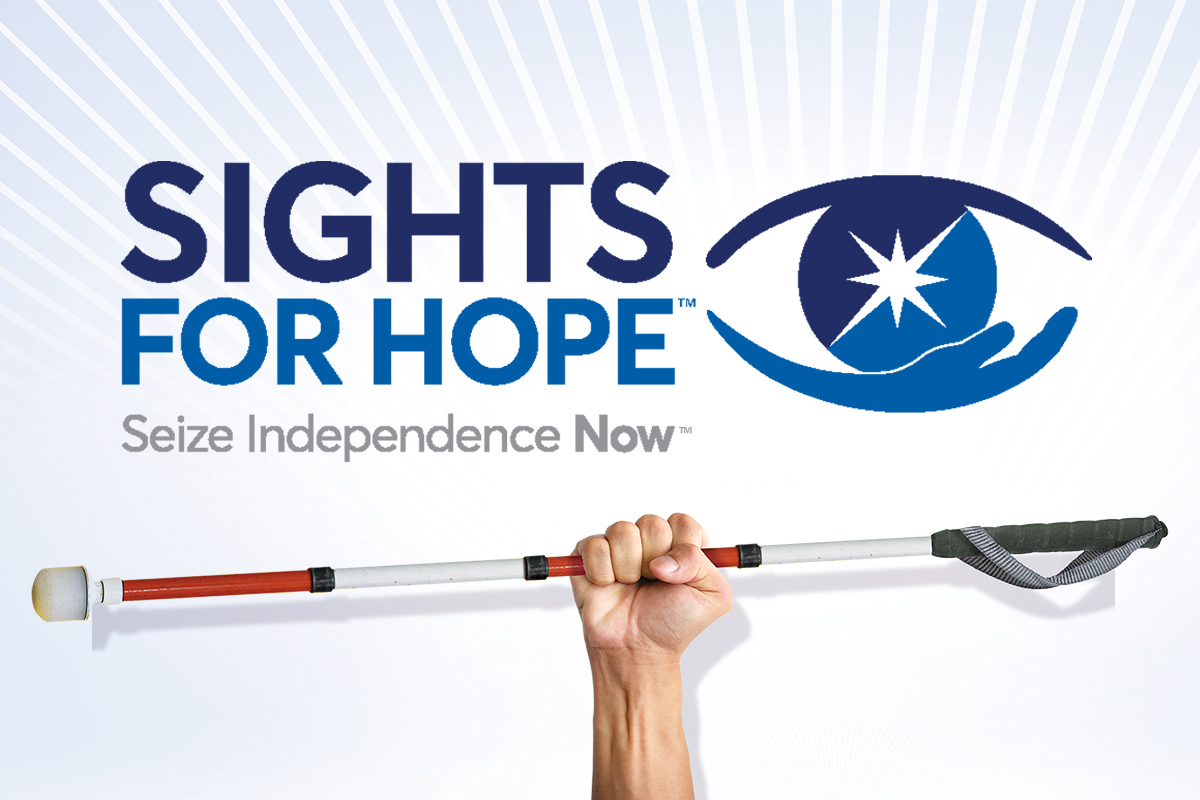 Center for Vision Loss, the nonprofit agency that empowers people with visual impairments and promotes healthy eyesight throughout Pennsylvania's Lehigh Valley and Monroe County, changed its name officially to Sights for Hope today.
Sights for Hope will pursue its same mission and provide its same services with a new name that represents its impact on people's lives. The organization blends a tradition inspired by Helen Keller with contemporary practices. It strengthens its clients, patients, and communities through life skills training, specialized devices, access to medical care and food, enriching activities, personal support, vision screenings for children, and prevention education.
The agency also adopted the slogan "Seize Independence Now" today as a call to action for people whose lives are affected by visual impairments.
"We are delighted with what our new identity brings to our organization," said Dennis Zehner, Executive Director and CEO of Sights for Hope. "We remain the agency that advances personal triumphs over visual impairments while our new name better reflects our guiding philosophy of hope over loss. It expresses the positive perspective we want to communicate to those we serve and those who support us."
Funding to create and launch Sights for Hope's brand came from a dedicated gift by its affiliated endowment foundation, which has been renamed the Sights for Hope Endowment Foundation. The brand development process took place over more than 18 months, during which more than 200 names were considered and more than 75 stakeholders participated. Zehner said the transition is timed appropriately because most people have searched for hope frequently throughout the COVID-19 pandemic.
"Many American organizations like ours have made similar name changes to focus on empowerment instead of impairment," Zehner said. "We also choose to lead from that mindset as more people age and encounter changes to their vision. Through our services, our clients and patients improve the quality of their lives meaningfully and develop the life-changing abilities to conquer their personal challenges."
To help the community become acquainted with its new name, Sights for Hope is decorating the vehicles its uses to transport clients to medical appointments, grocery stores, and in-person agency services. A Sips4Sight promotion has begun, during which participating restaurants and businesses will sell YETI tumblers emblazoned with the new Sights for Hope logo. Billboards and other advertising will be placed throughout Sights for Hope's service area and the organization has partnered with the Lehigh Valley IronPigs minor league baseball team to promote its services. IronPigs mascots FeRROUS and FeFe helped unveil the Sights for Hope name and logo publicly at Coca-Cola Park in Allentown, PA.
Sights for Hope impacts more than 10,000 community members in a typical year through its services for people with visual impairments, vision screenings, and prevention education programs. All Sights for Hope services are provided at little or no cost, and 85% of its clients and patients with visual impairments are from low-income households. Sights for Hope is an independent member of the Pennsylvania Association for the Blind (PAB) and is affiliated with the VisionServe Alliance, a network of North American agencies that serve people with visual impairments.
Similar agencies that have adopted new names in recent years include Envision Dallas in Dallas, TX; Future In Sight in Concord, N.H.; Northeast Sight Services in Exeter, PA; VIA in Buffalo, N.Y.; and VisionCorps in Lancaster, PA.
Image: The Sights for Hope logo and a person's hand holding a white cane in the air triumphantly against a shaded background of blue and white stripes.