Sights for Hope Teams with Father-and-Son Restaurant Owners to Launch New Fundraiser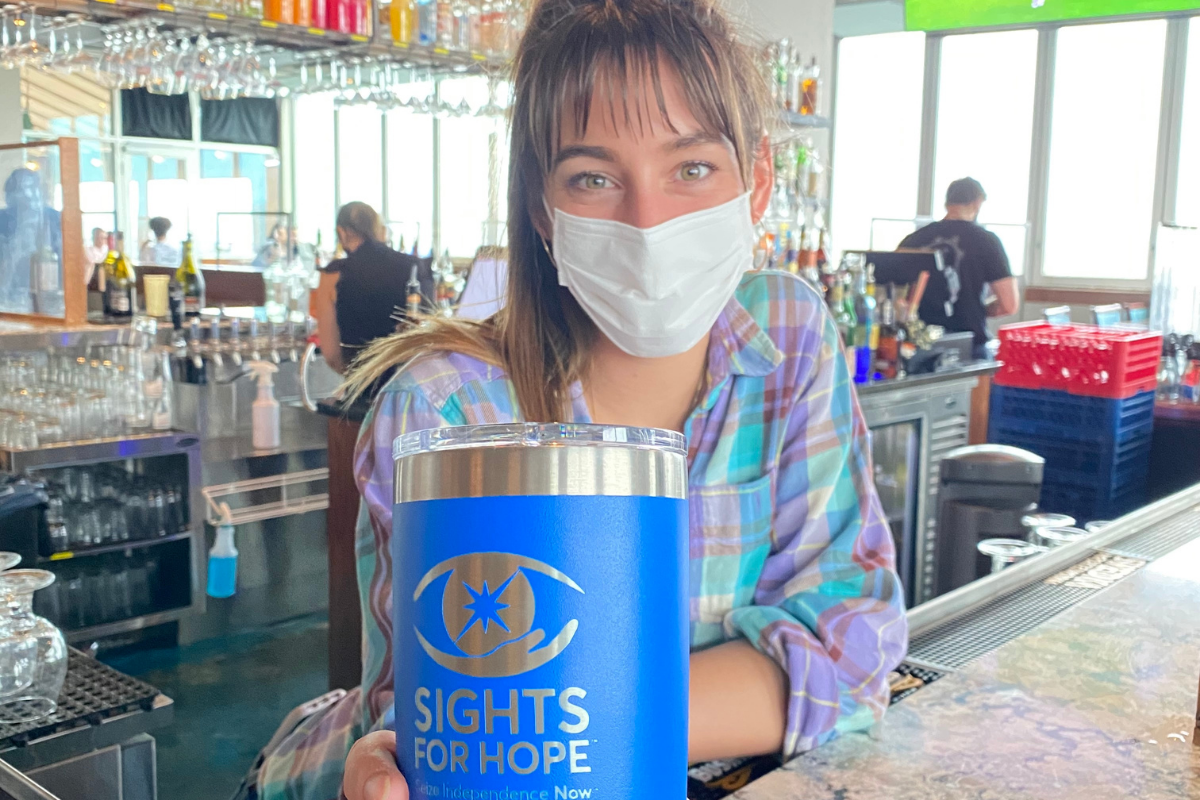 John and Anthony Trapani – a father-and-son duo who are well known in the community for their restaurants, Zest Bar + Grille and Grille 3501 – are showing their support for Sights for Hope as the organization introduces its new name.
Formerly known as Center for Vision Loss, the organization became Sights for Hope this month and is celebrating the new identity with the community. The nonprofit works to empower people living with visual impairments and promote healthy eyesight through education in the Lehigh Valley and Monroe County.
As part of the brand rollout, Sights for Hope is launching Sips4Sight, a new fundraising promotion with participating restaurants, bars, and businesses. The first Sips4Sight will be held Wednesday, April 14, when customers at Zest Bar + Grille in Bethlehem, PA, and Grille 3501 in Allentown, PA, can purchase a YETI tumbler emblazoned with the Sights for Hope logo for $35 and receive a free cocktail. All tumbler sale proceeds go to the organization.
As restaurants re-open after closures brought on by the global COVID-19 pandemic, the fundraiser comes as area residents are returning to area eateries and bars such as the award-winning Grille 3501 where they can see views of Bethlehem and from Zest Bar & Grille at The Rooftop at 306 South New Street with a complimentary cocktail in the Sights for Hope tumbler.
Both Anthony and John have dedicated themselves to the community that they live and work in, and Sips4Sight gives locals a chance to show their commitment to the restaurants, their owners, and Sights for Hope.
"We are excited about our partnerships with these popular businesses in our community, and we are honored they want to support us," said Dennis Zehner, Executive Director and CEO of Sights for Hope. "This is a tight knit and caring community so having others know about the services we provide to people with visual impairments is really important."
Sights for Hope opens paths to greater independence for people with visual impairments and promotes healthy eyesight for future generations. With operations in Pennsylvania's Lehigh Valley and Monroe County, it combines a service tradition motivated by Helen Keller in 1928 with contemporary practices and advanced technologies. Sights for Hope champions the achievement of important daily tasks, increases access to medical services and food, enhances personal wellness, and extends self-sufficiency for people with visual impairments. The organization also provides free vision screenings for children that stimulate success in school and eye health and safety programs for people of all ages. Sights for Hope impacts more than 10,000 community members in a typical year through its services for people with visual impairments, screenings, and prevention education. All agency services are provided at little or no cost, and 85% of its clients and patients are from low-income households.