Center for Vision Loss Announces Executive Leadership Transition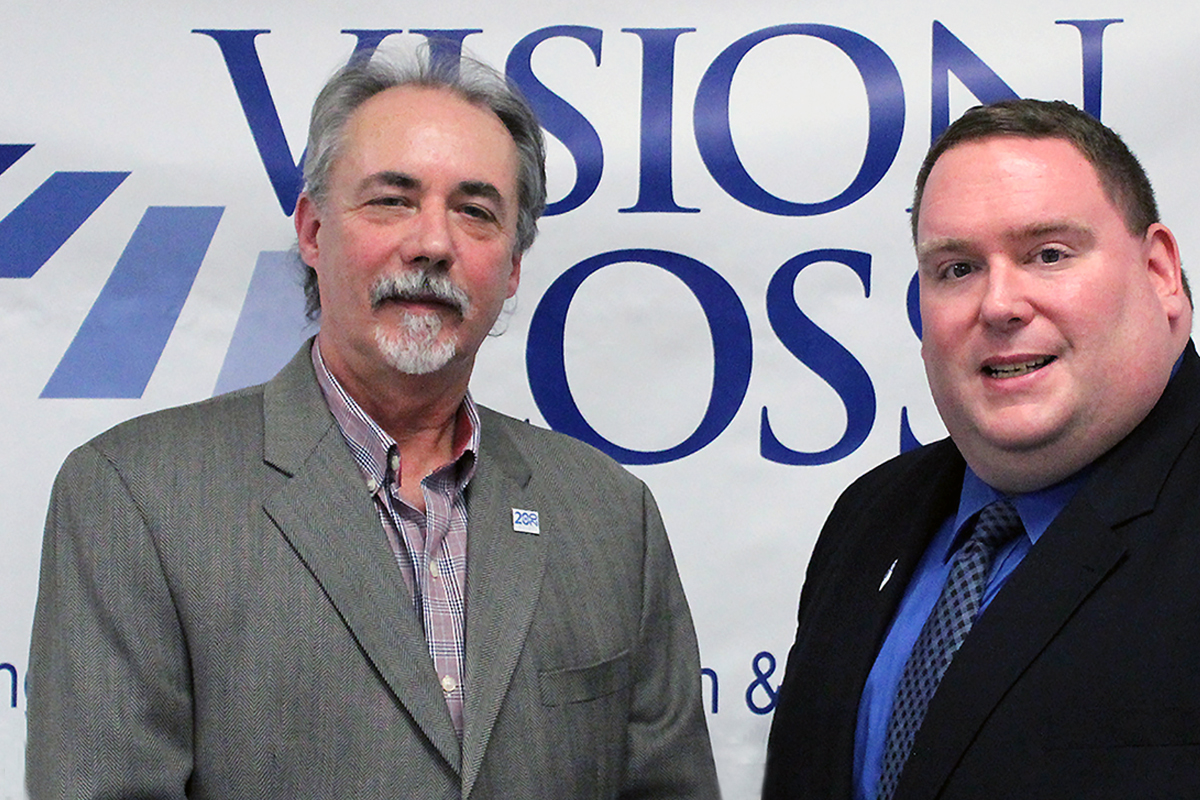 The Center for Vision Loss announced today that Executive Director Douglas Yingling will retire on June 30 and that Dennis Zehner, the agency's Associate Director and Director of Advancement, will succeed him. The organization's Board of Directors approved this leadership transition unanimously during its meeting last week.
Yingling has been the agency's Executive Director since 2011 and has dedicated more than 40 years to service work. Before he came to the Center for Vision Loss, Yingling was Executive Director of the Montgomery County Association for the Blind from 1989-2010. From 1977-1989, he held program positions with the Bucks County Association for the Blind, Senior Wheels East in Philadelphia, and the Ronald Bruce Nipon Association in Philadelphia.
During Yingling's tenure, the organization proceeded forward from its consolidation with Visual Impairment & Blindness Services (VIABL), which served Northampton and Monroe counties; adopted its 2018-2021 strategic plan; boosted the number of people it serves; expanded its investment in vision rehabilitation; created its award-winning Camp I CAN! summer program for kids; grew its free vision screening service; increased its financial strength; and earned national accreditation from the Association for Education and Rehabilitation of the Blind and Visually Impaired (AER).
"We are deeply thankful to Doug Yingling for the tremendous impact he made while he led our agency, and we salute him for his exhaustive devotion toward the empowerment of people with visual impairments," said Linwood Gehris, President of the Center for Vision Loss Board of Directors. "Doug took over shortly after two agencies became one and the effects of the great recession were most acute. While we faced challenges, we did not just survive, we became stronger. We appreciate how Doug helped position us to thrive in this new decade and we congratulate him on a well-deserved next chapter of his life."
Zehner will become the eighth elected Executive Director in the history of an agency inspired directly by world-renowned activist Helen Keller. Formed in 1928 after a Keller speech at Liberty High School in Bethlehem, the organization was known for decades as the Association for the Blind and Visually Impaired (ABVI) for Lehigh County and consolidated with VIABL in 2010.
"It is a privilege to be chosen to carry on an unbroken chain of service originated by an icon who influenced our collective humanity," Zehner said. "It also is an honor to succeed Doug Yingling, who has done much to strengthen our agency and played a pivotal role in my professional life. One of my most fundamental beliefs is that leadership is a function of service to others. Both Helen Keller and Doug Yingling expressed this ideal in their contexts and styles."
Zehner joined the agency in Feb. 2018 and became its Associate Director and Director of Advancement in March 2019. Zehner has led the creation of the agency's current strategic plan, affected efforts to strengthen its Board of Directors, increased its standard fundraising revenue significantly in his first full year, recreated its event portfolio, and fostered new community partnerships. He has nearly 20 years' experience in the Lehigh Valley's nonprofit industry with focuses in communications, marketing, fundraising, brand leadership, and creative promotion. He held positions of increased responsibility with the Da Vinci Science Center in Allentown, shaped its public persona for a decade, and contributed extensively to its fundraising efforts. He also has worked for the Literacy Center of the Lehigh Valley and the United Way of the Greater Lehigh Valley.