Campers with Visual Impairments Spend Part of their Summer Helping Kids at Good Shepherd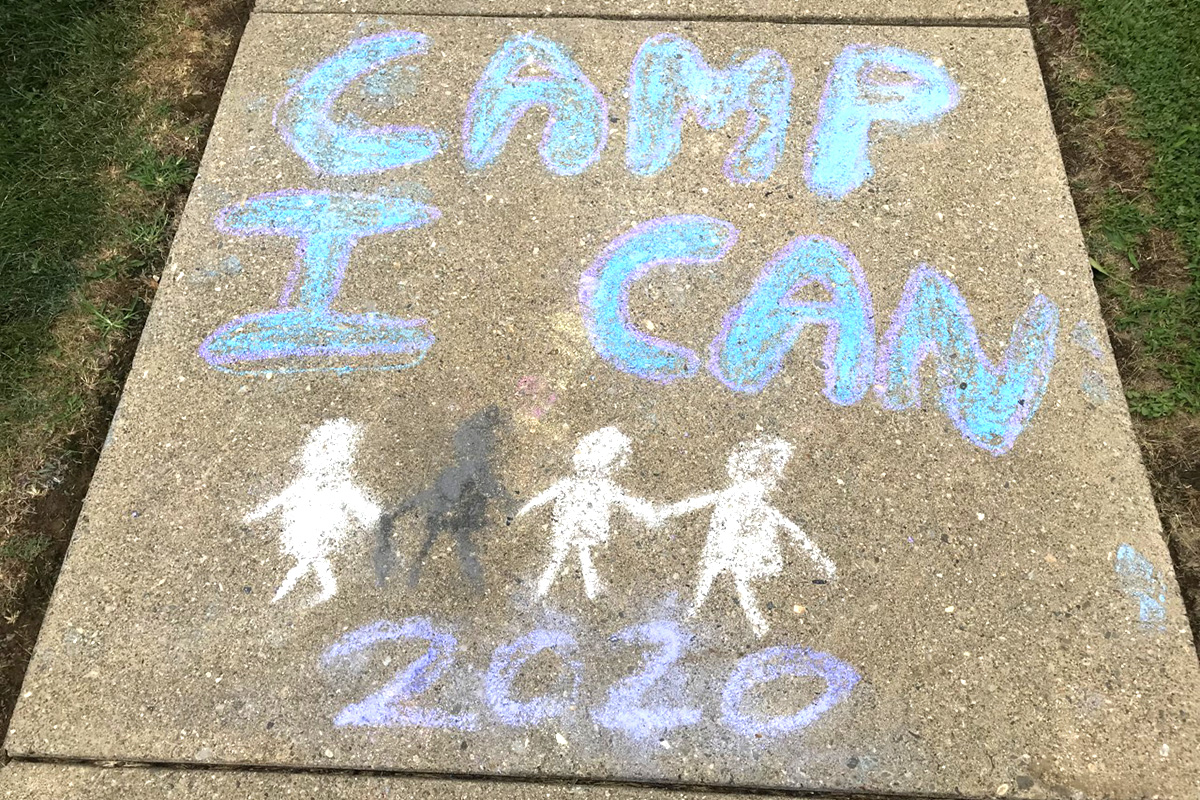 Kids in the Center for Vision Loss' Camp I CAN! program spent part of their summer raising money to bring joy to patients in Good Shepherd Rehabilitation Network's Pediatric Rehabilitation Program in Allentown, PA.
Each year, Camp I CAN! participants ages 7-13 complete a service project in which they develop teamwork skills and empathy and learn that their visual impairments cannot prevent them from impacting their communities. Funds raised by this year's campers went to buy gifts for the kids at Good Shepherd.
This year's project and the two-week Camp I CAN! program were adapted due to the global COVID-19 pandemic. Campers and counselors planned and conducted much of the project through video conferencing. Additional camp activities took place outside the Center for Vision Loss' Lehigh Valley Campus on select days with appropriate safety measures in place.
The campers connected with the Good Shepherd patients by videoconference on Thursday to present the gifts, which were delivered. The campers also took part in a video about the project that was produced by Denise Parker, a music teacher in the Bethlehem Area School District.
The community service project also was supported by the Pennsylvania Bureau of Blindness and Visual Services (BBVS), IronPigs Charities, and private donors Edward and Rosalie Vogrins and Michael and Mila Wambaugh.
"It has been uniquely heartwarming to hold Camp I CAN! and its annual service project this year," said Dennis Zehner, Executive Director of the Center for Vision Loss. "Not only did these young people understand that they can help others despite their impairments, they learned how to adapt to additional challenges and exemplified the unconditional kindness that eludes many of us. While our campers were here to learn, it would be wise for adults to take a lesson from them."
Previous Camp I CAN! service projects have benefited Animals In Distress, Valley Youth House, and Fellowship Manor in Whitehall, PA.
The Center for Vision Loss empowers people with visual impairments to seize their independence and opportunity and champions healthy eyesight throughout its communities. With operations in Pennsylvania's Lehigh Valley and Monroe County, it combines a service tradition motivated by Helen Keller in 1928 with contemporary practices and advanced technologies. Its services for people with visual impairments promote the accomplishment of daily tasks, increased access to medical services and food supplies, enhanced personal wellness, and extended self-sufficiency. Its free vision screenings for children stimulate success in school and its community education programs advocate for eye health and safety. All agency services are provided at little or no cost, and 85% of its clients and patients with visual impairments are from low-income households.
The Center for Vision Loss is an independent member of the Pennsylvania Association for the Blind (PAB) that is accredited nationally by the Association for Education and Rehabilitation of the Blind and Visually Impaired (AER) and affiliated with the VisionServe Alliance, a network of North American agencies that serve people with visual impairments.