Triumph Story: Dorothy Finds Blessings with Help from Her Friends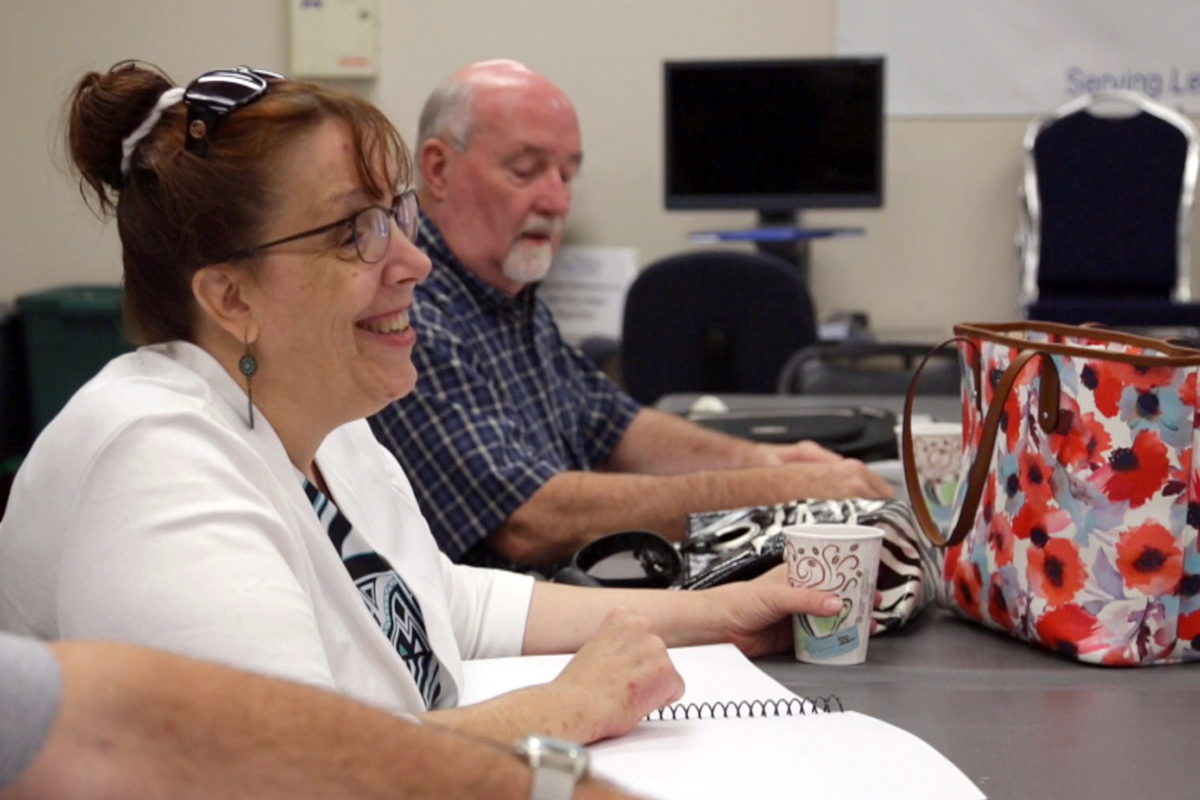 The hardships that took most of Dorothy Montero's sight, paralyzed her from the waist down, and isolated her in a new city would be enough to drop most people into deep despair. For Dorothy, that loss of hope led her to, in her words, make bargains with God. She reasoned that she would have a better outlook on life if just one of her abilities came back in full.
While those physical capabilities have not been restored, Dorothy found what she calls blessings in things that appear to be more mundane, like rides to her doctor appointments, a magnifier to help her read her bills, and someone to talk with who can truly understand her experience. She found these when we reached out to what is known today as Sights for Hope.
She found those who can empathize completely when she joined one of our support groups and the Visionaries client group, a group of Lehigh Valley clients who organize monthly activities for themselves and their fellow clients.
While Dorothy is close with her family in New Jersey, especially her two granddaughters, the powerful friendships she has developed with her peers always will hold a special place in her heart.
Dorothy says of those friends, "Just to know that you're not alone and that what you feel is kind of normal, that makes such a difference."
Or maybe it is the answer to a prayer.
Video from ASR Productions