Agency's VRT Services Gain Support from Alburtis Lions, NEPA Lions Service Foundation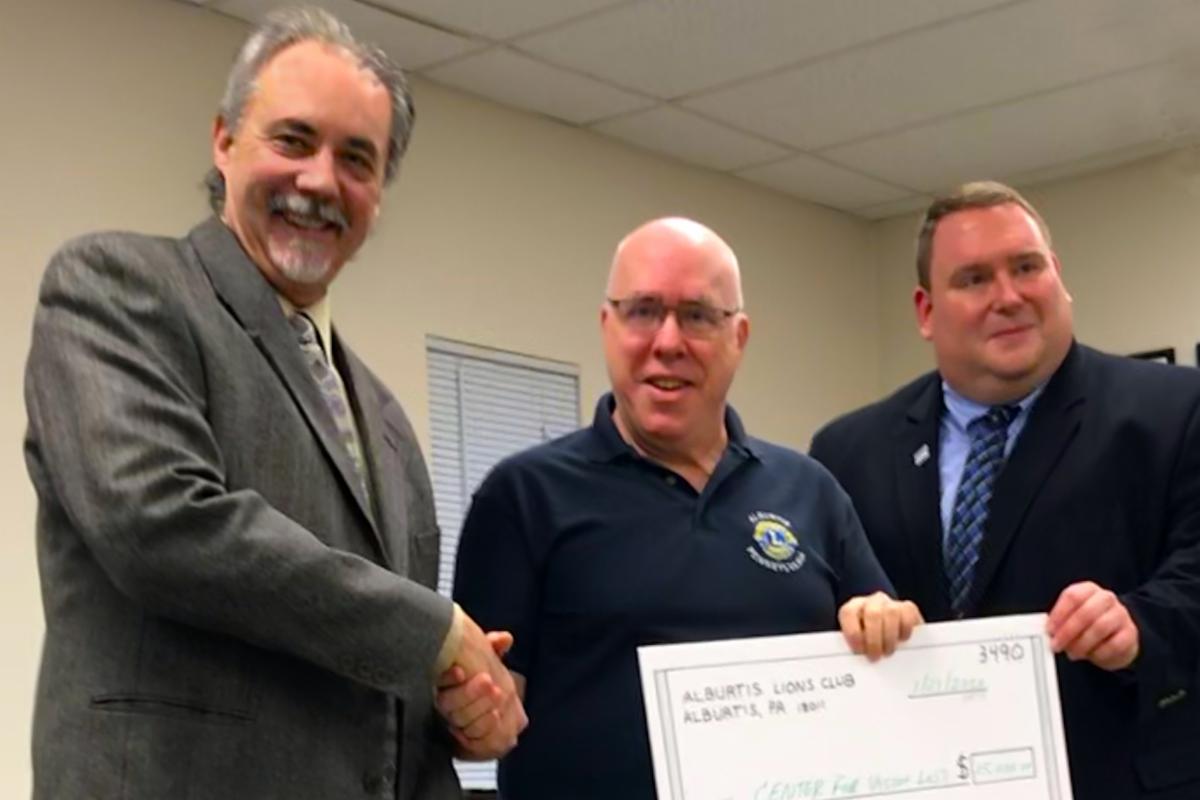 The Alburtis Lions Club secured a $15,000 grant recently from the Northeast PA Lions Service Foundation to support the Center for Vision Loss' vision rehabilitation therapies – effective hands-on approaches that empower people with visual impairments to seize their independence.
Vision rehabilitation therapies, known commonly as VRT, is the agency's fastest growing service type. The number of agency clients who received VRT services from July through December 2019 doubled the number served over same part of the previous year.
Vision rehabilitation therapies activate a client's ability to use their existing visual capabilities most effectively, overcome barriers that threaten their quality of life, evolve their acceptance of vision impairments, and improve their outlooks on life. In both individualized and group settings, participants learn adaptive skills related to kitchen safety, the preparation and cooking of meals, the completion of checks and forms, the use of smartphones, adjustments to in-home lighting, and the use of assistive technologies.
The agency's VRT services are led by Dianne Michels, an educator and advocate for people with vision impairments for more than 30 years. Michels is both a licensed professional counselor and certified nationally as a Vision Rehabilitation Therapist by the Academy for Certification of Vision Rehabilitation & Education Professionals (ACVREP).
The Northeast PA Lions Service Foundation funded the Center for Vision Loss's original expansion of its VRT service in 2017 through a pilot initiative called the Kaleidoscope project.
Michael Wambaugh, Vice President of the Center for Vision Loss Board of Directors, is Secretary of the Alburtis Lions Club. Linwood Gehris, President of the agency's board, is an Alburtis Lions Club member and a former Governor of Pennsylvania Lions District 14-K.
"This collaborative investment from the Alburtis Lions Club and the Northeast PA Lions Service Foundation underscores the increased impact or our VRT services, services that many agencies of our size cannot provide," said Douglas Yingling, Executive Director of the Center for Vision Loss. "It also demonstrates the commitment of our board leaders to use their fiscal resources and influence to advance personal triumphs over visual impairments."