Agency, Lions Open Annual Campaign, Pledge Collaboration on Children's Vision Screenings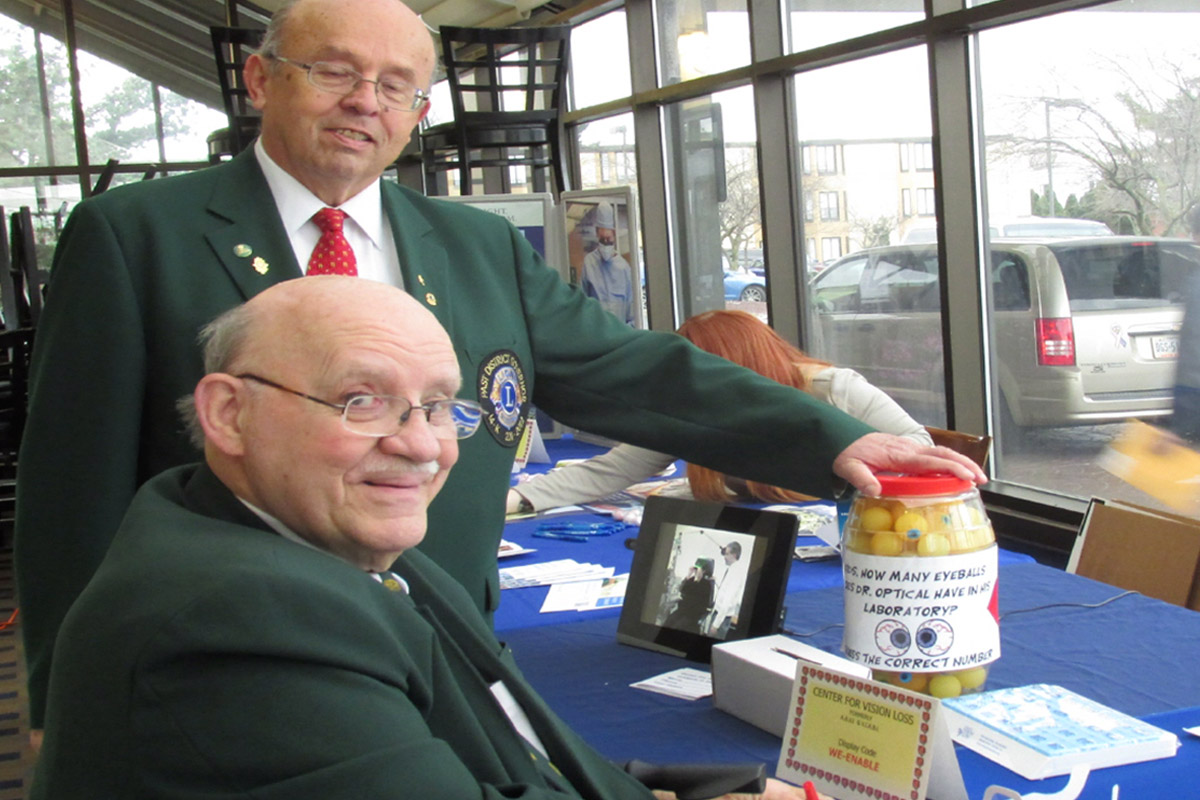 The Center for Vision Loss and the Lions clubs of Lehigh and Northampton counties pledged their collaboration to provide free vision screenings for the area's children Saturday as the agency opened its annual Lions campaign.
The annual Lions breakfast provides the area's clubs an opportunity to pledge and provide their support for agency services. The Center for Vision Loss issued its 2018 list of needs to the clubs during the summer. Those needs include money for the agency's operations, transport service for clients with visual impairments, free vison screenings for children, and its fund to provide glasses or assistive devices to clients in need.
A total of $36,650 was raised from the breakfast at the Northampton Community Center in Northampton, PA. Clubs that did not attend Saturday's event can provide their support until the end of the agency's fiscal year on June 30. The agency hopes to exceed the total of $46,711 raised from the prior year's campaign.
The morning's program featured a discussion of the agency's free vision screenings for children ages as young as six months throughout Lehigh, Northampton, and Monroe counties. These screenings use state-of-the-art SPOT handheld devices to screen a child's eyes in five seconds or less. The equipment is extremely accurate in determining eye conditions including near and farsightedness; astigmatism; strabismus; and amblyopia, a condition that can lead to blindness if not detected and treated early enough in a child's life. The SPOT equipment also is especially effective to use for children who are autistic or have other disabilities or language problems. Parents or guardians of children referred for medical care receive printed reports of the screening results that can be shared with eye care professionals.
While the Center for Vision Loss has been known primarily for its services for people with visual impairments, it has continued to evolve, and its prevention services continue to grow, said Douglas Yingling, the agency's Executive Director. The agency screened a total of 8,174 people –including 7,810 children in its three-county service area in 2017-2018, an increase of 15%. A total of 5,583 those individuals and 5,270 of those children were from Lehigh and Northampton counties.
Lions District 14-K Governor Karlene Laub pledged cooperation of the district's 36 clubs and stressed the importance of the relations between the Center for Vision Loss and Lions International. The agency, as it is known today, is the consolidated form of organizations formed by two groups of Lions Clubs in 1928 in response to a call to action by legendary blind activist Helen Keller. Lions International is the world's largest volunteer service club organization, with more than 1.5 million members in more than 200 countries and regions. Vision is one of the five global causes it supports.
The annual Lions breakfast took place less than 48 hours after the Center for Vision Loss bestowed its Accessibility Champion Award to Pennsylvania Lions District 14-K during the a special Lehigh Valley Night4Sight event. The Lions were honored for starting the movement to serve people with visual impairments in Lehigh and Northampton counties and for more than 90 years of leadership and service.