Sights for Hope's Client Band Seeks Musicians to Help Fill Out its Sound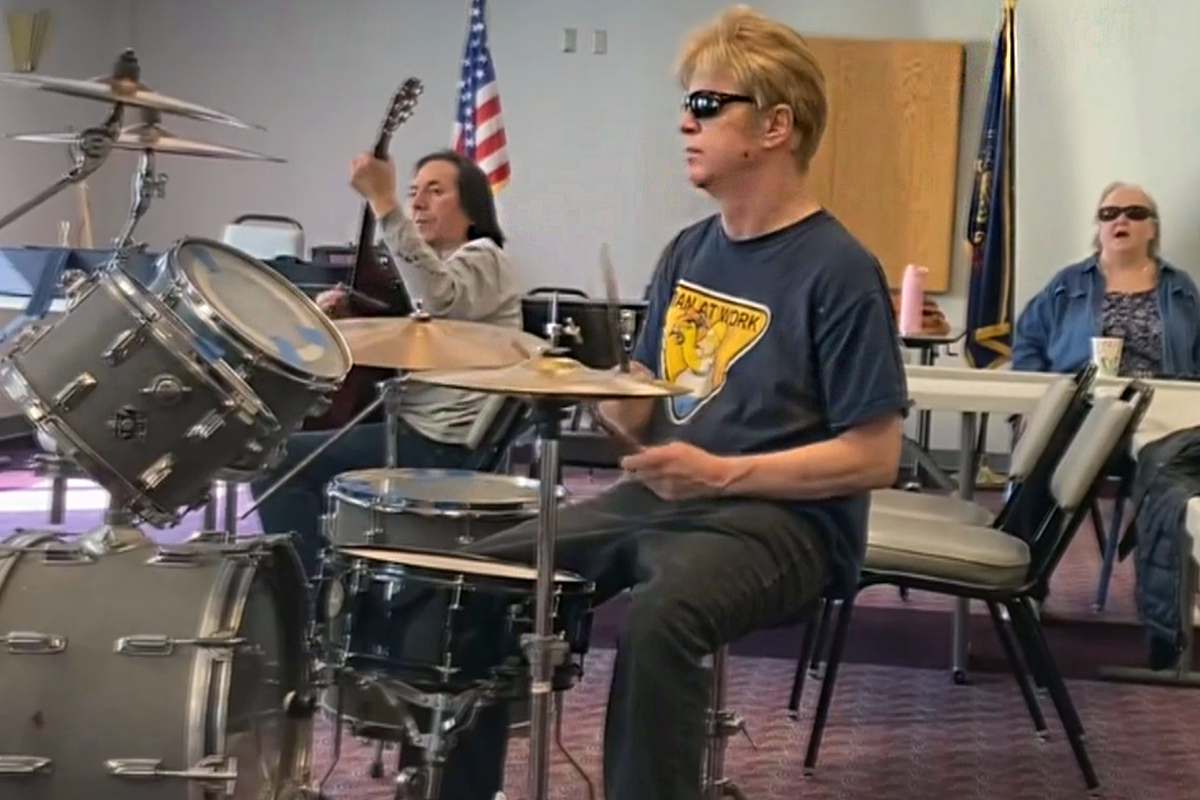 Sights for Hope's band, which meets monthly and includes clients from both Pennsylvania's Lehigh Valley and Monroe County, is looking for a guitarist or bassist and players of brass instruments to help fill out its sound.
The band practices at least once a month and hopes to schedule performances in the future. The group currently plays covers of classic rock hits from groups such as Creedence Clearwater Revival and Kansas.
Transport services available to both Lehigh Valley and Monroe County clients for the monthly practice sessions at Sights for Hope's Monroe Services Center near Stroudsburg, PA.
Clients interested in joining the band should call Rita Lang, Sights for Hope's Client Activities Manager, at 610.433.6018, Ext. 225.
Sights for Hope blends a service tradition inspired by Helen Keller nearly a century ago with contemporary practices to remove the barriers to independence and success caused by visual impairments. Sights for Hope transforms the lives of people with visual impairments in Pennsylvania's Lehigh Valley and Monroe County through life skills education, specialized technologies, individualized support services, free vision screenings for children, and community education programs. Sights for Hope services impact more than 10,000 people in a typical year and are provided at little or no cost. A total of 85% of Sights for Hope clients with visual impairments are from low-income households. Sights for Hope is an independent member of the Pennsylvania Association for the Blind (PAB) and is affiliated with the VisionServe Alliance, a network of North American agencies that serve people with visual impairments.
Image: Photo of a drummer, guitarist, and vocalists in the Sights for Hope client band practicing at a recent session.