Sights for Hope Helps Form New Lions Club to Help Lehigh Valley Clients Give Back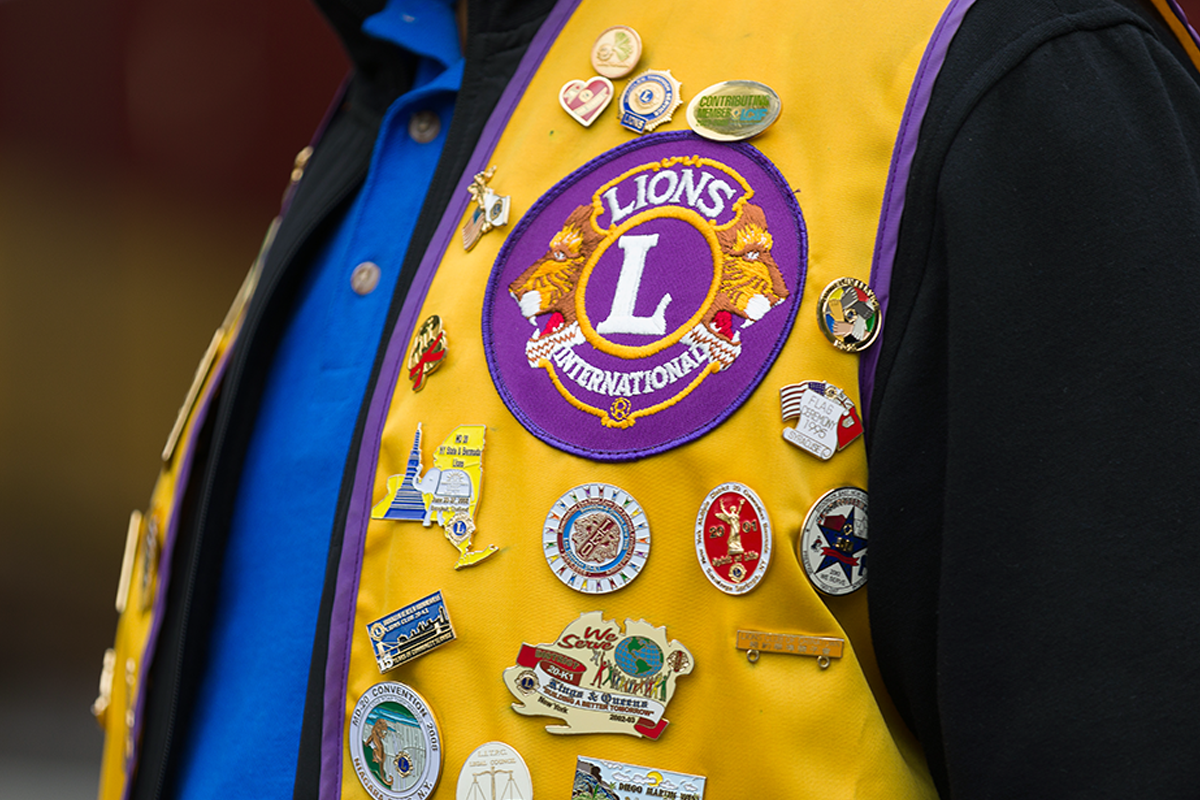 Sights for Hope and Pennsylvania Lions District 14-K have formed the Lehigh Valley Sights for Hope Lions Club – a branch of the Whitehall Lions Club that empowers people with visual impairments to give back to their communities.
The Lehigh Valley Sights for Hope Lions Club will select and implement service projects at its own direction. People in Lehigh and Northampton counties who have hearing impairments and people who do not have a vision nor hearing impairment also may become members. Membership fees for Sights for Hope clients are underwritten by the Whitehall Lions Club.
Lions Clubs International is the world's largest service club organization, with 1.4 million members in 200 countries. Lions are known throughout the world for their work to improve the lives of people with visual impairments and to prevent avoidable impairments. Sights for Hope traces its inception to efforts by Lions clubs from Lehigh and Northampton counties in 1928. Lions clubs and districts in the Lehigh Valley area and Monroe County provide financial support to Sights for Hope annually.
Inaugural membership of the Lehigh Valley Sights for Hope Lions Club will consist of Sights for Hope clients – including Gary Dvorshak, a member of Sights for Hope's Board of Directors. It also will consist of Rita Lang, Sights for Hope's Client Activities Manager, and Dennis Zehner, Sights for Hope's Executive Director and CEO. Club meetings will take place at Sights for Hope's Lehigh Valley Services Center in Allentown, PA. Additional information is available at SightsforHope.org/LVLionsClub.
"The creation of a Lions club primarily for our clients is a purposeful extension of our relationship with area Lions for more than 90 years," Zehner said. "Our clients are enthusiastic about the opportunity to apply the skills they have developed for this purpose. In their work as Lions, their personal triumphs over their visual impairments also will be triumphs they share with their neighbors."
Sights for Hope blends a service tradition inspired by Helen Keller nearly a century ago with contemporary practices to remove the barriers to independence and success caused by visual impairments. Sights for Hope transforms the lives of people with visual impairments in Pennsylvania's Lehigh Valley and Monroe County through life skills education, specialized technologies, individualized support services, free vision screenings for children, and community education programs. Sights for Hope services impact more than 10,000 people in a typical year and are provided at little or no cost. A total of 85% of Sights for Hope clients with visual impairments are from low-income households. Sights for Hope, known formerly as Center for Vision Loss, is an independent member of the Pennsylvania Association for the Blind (PAB) and is affiliated with the VisionServe Alliance, a network of North American agencies that serve people with visual impairments.
Image: Photo of a Lions Club member wearing a vest with the Lions International logo and several Lions pins. Photo from Lions International.