Elise Yardley Joins Sights for Hope as Community Relations and Events Manager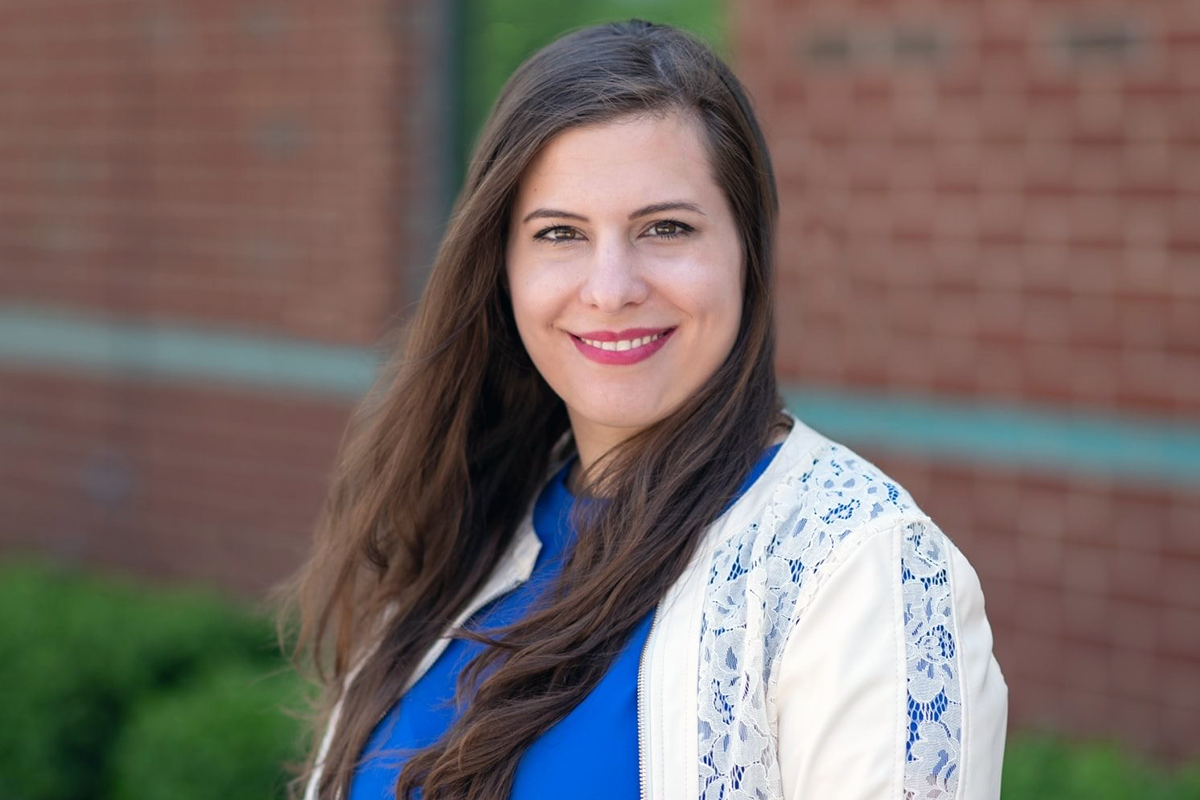 Elise Yardley has joined Sights for Hope's Advancement department as its Community Relations and Events Manager.
In this new position, Yardley will bolster Sights for Hope's fundraising efforts by raising awareness through events, digital media initiatives, and key partnerships in Pennsylvania's Lehigh Valley and Monroe County.
A resident of Bethlehem, PA, and a graduate of Penn State University, Yardley comes to Sights for Hope from the Lehigh Valley Zoo, where she was its Manager of Promotions and Special Events since 2021. In that role, she planned and executed 24 fundraising and promotional events annually. Prior to her work at the zoo, she was Programs Coordinator and Assistant Kennel Manager for Last Chance Ranch in Quakertown, PA, and Social Media Manager for the former Citra Lily company, which sold bridal industry products in Easton, PA. At Citra Lily, she increased the company's number of Instagram followers by 10% and its Facebook followers by 17% in 10 months.
Yardley also managed the social media platforms for Last Chance Ranch and formed her own social media consultancy in 2018. At the Last Chance Ranch, she started a daily Facebook animal adoption spotlight that attracted more than 50,000 daily views. With her own company, she managed several successful digital advertising campaigns and increased her clients' social media engagement by up to 42%.
"The addition of Elise Yardley to the Sights for Hope team represents a milestone in our pursuit of organizational excellence," said Dennis Zehner, Executive Director and CEO of Sights for Hope. "In the past three years, we have strengthened our reputation for outstanding service to people with visual impairments and blindness, modernized much of our operations, and created an effective brand that drives a compelling case for public and private support. By establishing this position and utilizing Elise's dynamic skill set, we will rally our communities to enhance our long-term vitality."
Sights for Hope transforms the lives of people with visual impairments and blindness by removing the barriers to their independence. Its services teach adaptive skills to accomplish daily life activities; provide supports that counter the effects of visual impairments and blindness; increase access to medical care, healthy food, and other essentials; and advance solutions that enhance sight capabilities. More than 40% of Sights for Hope's clients live below or near the federal poverty line.
"I am excited for the opportunity to be part of Sights for Hope's critical mission," Yardley said. "I believe that an effective way to grow our organization is through the cultivation of personal connections. I look forward to building those connections to advance our vision of transforming lives."
Founded in 1928, Sights for Hope carries forward in Pennsylvania's Lehigh Valley and Monroe County a tradition of service inspired by Helen Keller. It is in the second year of an ambitious eight-year initiative to provide people with visual impairments 25,000 guided transports, to furnish 2,500 of them with assistive technologies and life skills education, and to ensure that 2,500 children ages 0-6 receive professional eye exams and glasses. Sights for Hope is a member of the Pennsylvania Association of the Blind and the VisionServe Alliance, a network of North American organizations that provide services to people living with visual impairments and blindness.
Image: Photo of Elise Yardley.