Special Opportunity Avaialble to Sights for Hope Clients who Enjoy Sculpting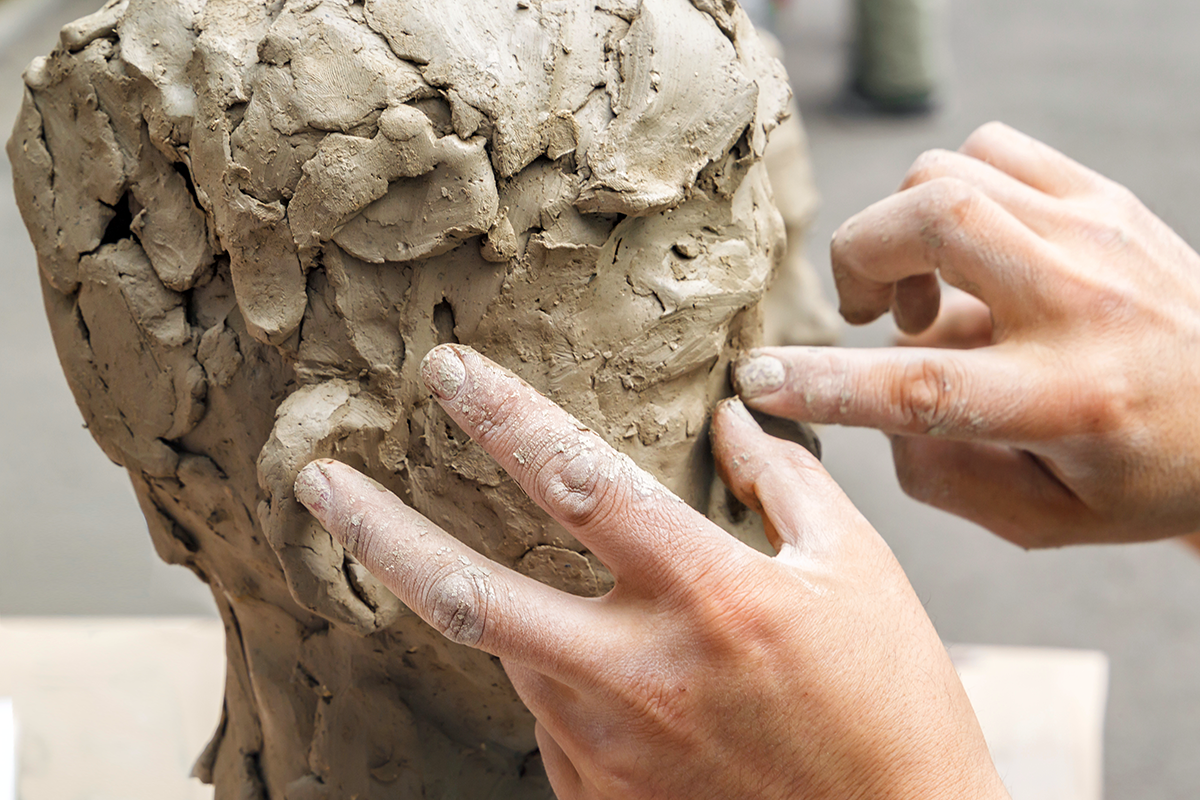 Sights for Hope clients who enjoy sculpting have an opportunity to be part of a public exhibition in the Lehigh Valley.
The Bethlehem Fine Arts Commission is in search of a sculptor who lives with a visual impairment to be part of a juried art exhibit in the Bethlehem Town Hall Rotunda Gallery from September 30 to November 4, 2024.
Interested sculptors should send photos of 3-4 samples that represent their style to James DePietro at jadepietro@rcn.com. Those sample works do not need to be used in the exhibition.
The Bethlehem Fine Arts Commission will be in touch with the sculptor whose work is selected.
Image: Photo of two hands working on a clay sculpture.