Sights for Hope to be Closed Friday and Monday for New Year's Holidays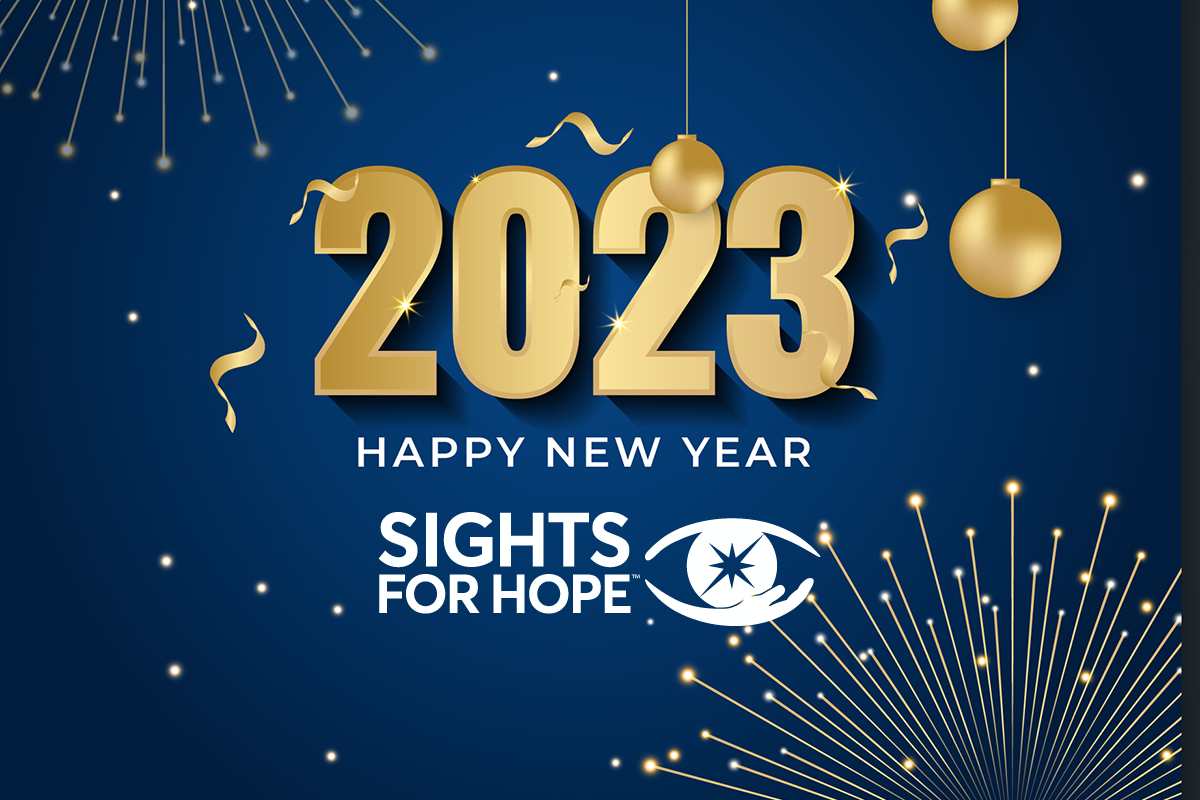 Sights for Hope will be closed on Friday, December 30, and Monday, January 2, to observe the new year's holidays and to give its team members an opportunity to spend time with their families and friends.
No services will be available on those dates.
Sights for Hope will re-open on Tuesday, January 3, at 8:30 a.m.
Image: Graphic with the number 2023, the words "Happy New Year" and the Sights for Hope logo against a blue background with gold accents.