Sights for Hope Seeks to Grow its Community Partners Program in 2022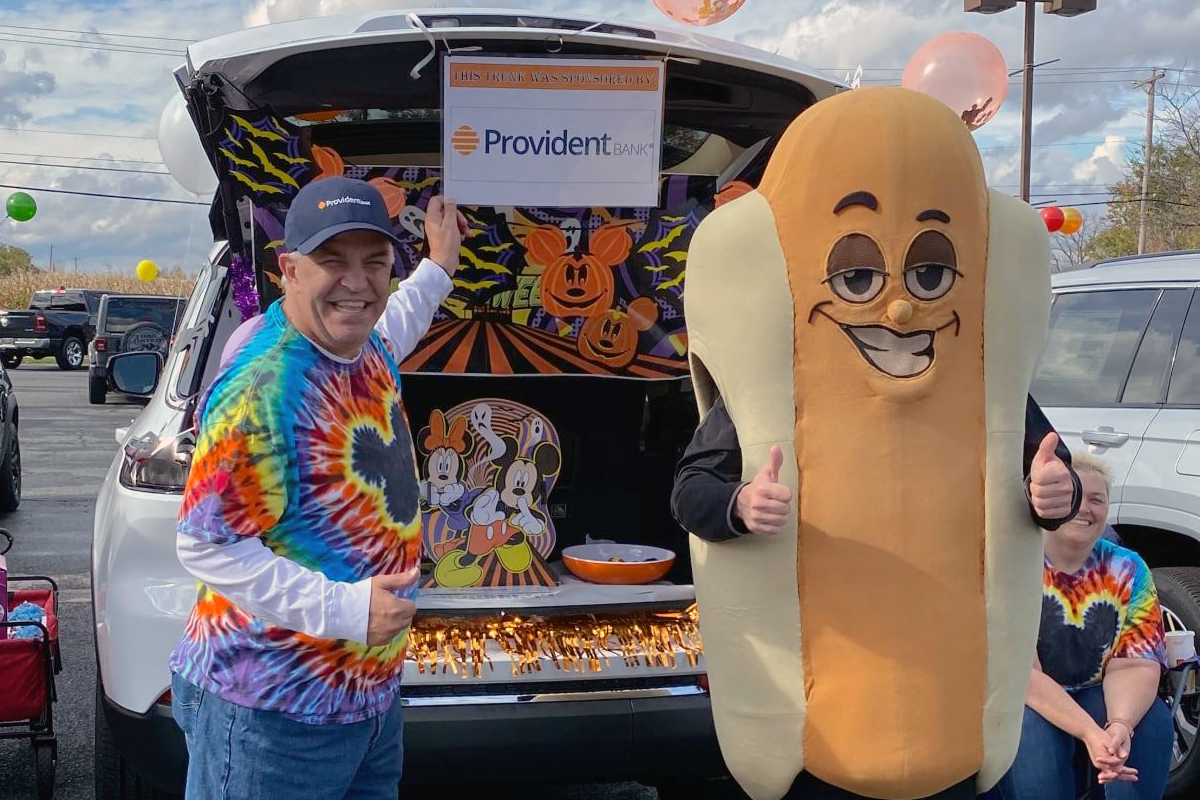 Sights for Hope seeks to grow its Community Partners program in 2022 after generating more than $26,000 in new gifts during its first seven months.
The Community Partners program was created to evolve Sights for Hope's previous fundraising model – one conducted through piece-by-piece requests and sponsorships – to one in which partners commit their support for a 12-month period, receive benefits throughout that period, and collaborate with the organization on services and events.
Benefits for Sights for Hope's Community Partners include prominent mentions in the organization's publications and on its communications platforms along with recognition related to, or participation in, Sights for Hope's Songs4Sight concert and its Trunk or Treat Halloween event for families. Diamond Community Partner Provident Bank assisted in planning of the 2021 Songs4Sight concert. Silver Community Partner Brown-Daub Charities co-created and helped organize the first Trunk or Treat event in October. Partners Kinsey's ShopRite of Brodheadsville, ShopRite of Hunterdon County, and Fulton Bank has provided materials and content for Sights for Hope's life skills education programs.
"Our Community Partners program not only makes us more efficient in the solicitation of support, it offers depth to each partner's support beyond their fiscal component," said Dennis Zehner, Executive Director and CEO of Sights for Hope. "By engaging our partners in a more proactive manner, we are broadening and strengthening the collective movement toward empowering our communities' people with visual impairments to thrive independently, a movement we look to expand further in 2022."
Sights for Hope offers community partners of various sizes. A limited number of partnerships are awarded in recognition of noncash contributions. Lions clubs and districts that make qualifying gifts also are recognized as Community Partners.
"Sights for Hope allows those who are visually impaired to live a more self-sufficient lifestyle and better manage day-to-day activities," said Christopher Kinsley Sr., President and Owner of Community Partner ShopRite of Brodheadsville. "It is rewarding to know our support is increasing independence for those in need."
Sights for Hope blends a service tradition inspired directly by Helen Keller in 1928 with contemporary practices to remove the barriers to independence and success caused by visual impairments. Sights for Hope transforms the lives of people with visual impairments in Pennsylvania's Lehigh Valley and Monroe County through life skills education, specialized technologies, individualized support services, free vision screenings for children, and community education programs. Sights for Hope services impact more than 10,000 people in a typical year and are provided at little or no cost. A total of 85% of Sights for Hope clients with visual impairments are from low-income households. Sights for Hope, known formerly as Center for Vision Loss, is an independent member of the Pennsylvania Association for the Blind (PAB) and is affiliated with the VisionServe Alliance, a network of North American agencies that serve people with visual impairments.