Donors Can Help Sights for Hope Earn Bonus #GivingTuesday Dollars from AllOne Foundation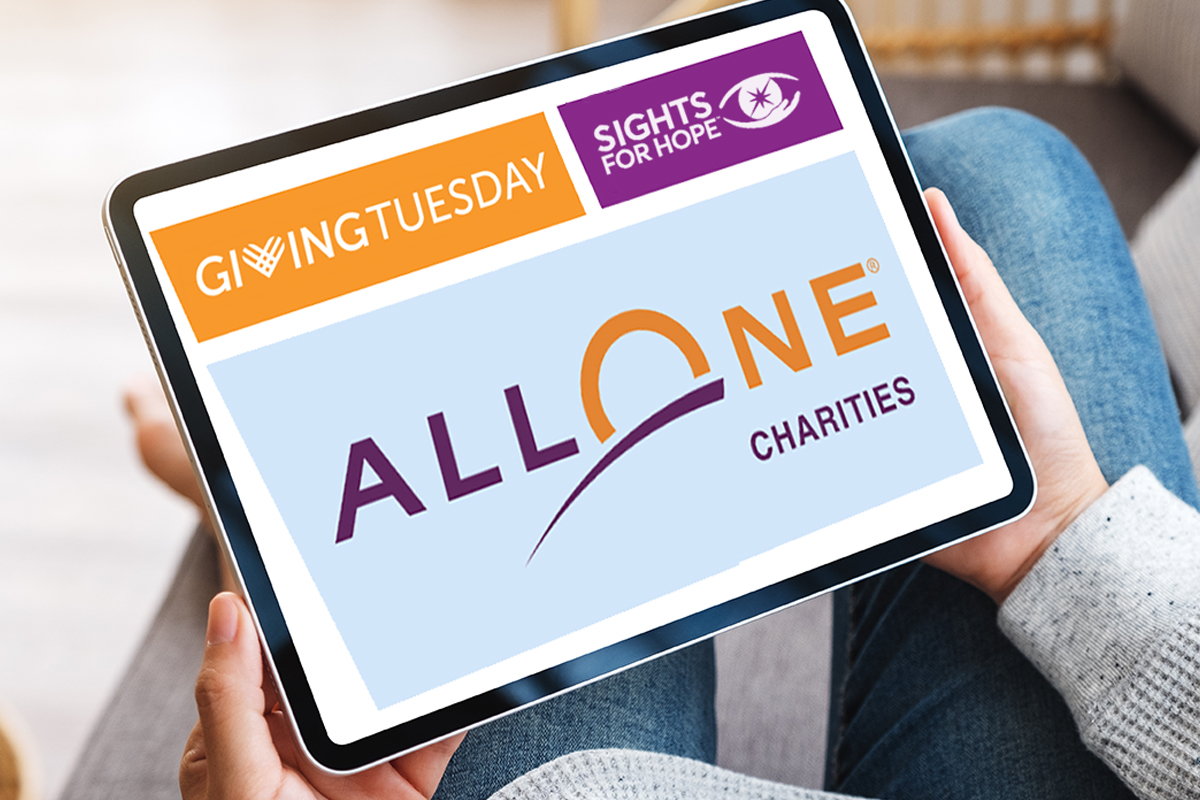 Donors who make gifts to Sights for Hope for #GivingTuesday 2021 can help the organization earn bonus funds through AllOne Charities.
AllOne Charities will match the first $1,000 in contributions made to Sights for Hope through its #GivingTuesday webpage on Tuesday, November 30. Sights for Hope can earn an additional $1,000 if it collects the most contributed dollars among the organizations supported by AllOne Charities or collects the highest number of gifts. Partners of AllOne Charities also will provide chances to win additional bonuses based on the funds that Sights for Hope raises through the platform.
Donations made to Sights for Hope for #GivingTuesday will support its efforts to provide people with visual impairments the skills, supports, and solutions that empower them to thrive independently. Sights for Hope serves Pennsylvania's Lehigh Valley and Monroe County.
Based in Wilkes-Barre, PA, AllOne Charities works to enhance the present healthcare delivery system of Northeast and North Central Pennsylvania. Sights for Hope helps increase access to healthcare through its guided transport service. Sights for Hope is one of 46 nonprofit organizations in northeast Pennsylvania to take part in AllOne Charities #GivingTuesday 2021 promotion.
#GivingTuesday is a global movement started in 2012 in New York, N.Y., to promote a day of philanthropy during the winter holiday season. More than $2 billion was raised for American nonprofit organizations on #GivingTuesday 2020.
Sights for Hope, known formerly as Center for Vision Loss, blends a service tradition inspired directly by Helen Keller in 1928 with contemporary practices to remove the barriers to independence and success caused by visual impairments. Sights for Hope empowers people with visual impairments in Pennsylvania's Lehigh Valley and Monroe County to thrive through life skills education, specialized technologies, individualized support services, free vision screenings for children, and community education programs.