Sights for Hope Welcomes Two to its Lehigh Valley Services Team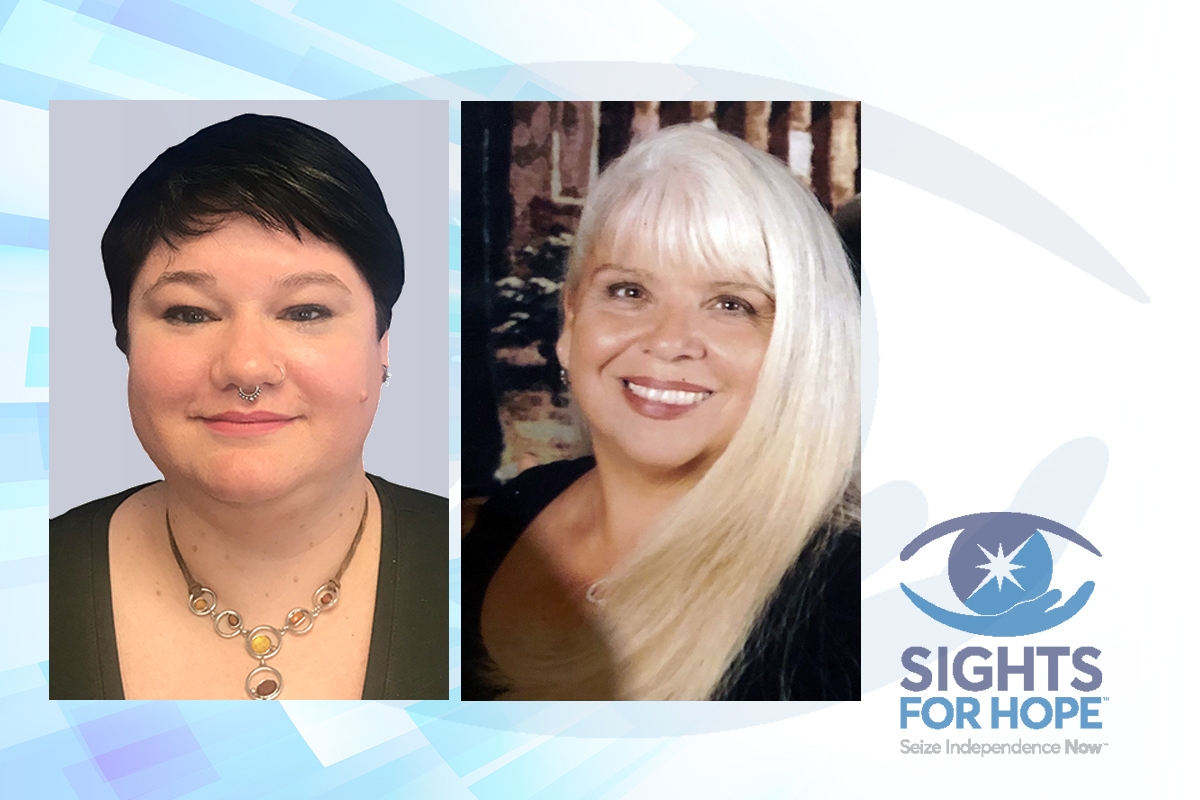 Sights for Hope has welcomed two experienced professionals to its services team in the Lehigh Valley.
Erin Hahn has joined the organization as a Client Caseworker. Hahn previously was a Crisis Worker with Horizon House – an organization that serves adults with behavioral health needs, people with intellectual and developmental impairments, and homeless individuals.
Colleen Rountree has joined Sights for Hope as a Prevention Specialist. Rountree retired in 2019 after serving for 35 years as Executive Director of The Youth Center in Glen Gardner, New Jersey – a nonprofit organization that provided educational and recreational programs for children.
Caseworkers guide clients with visual impairments to services that meet their personal goals, monitor client progress, arrange for one-on-one instruction, and make referrals. Caseworkers also conduct home visits, during which they can help a client read mail, write checks, manage finances, and complete forms. Caseworkers also can perform basic home repairs to ensure a client's safety.
Prevention Specialists conduct vision screenings and present educational programs at preschools, daycare operations, kindergarten registration sites, and community sites. Screenings are conducted with advanced hand-held SPOT equipment that is highly accurate in the determination of conditions such as nearsightedness, farsightedness, astigmatisms, strabismus, and amblyopia. The SPOT equipment also is especially effective for use with kids who are autistic, have other physical challenges, or have language difficulties.
Sights for Hope, known formerly as Center for Vision Loss, blends a service tradition inspired directly by Helen Keller in 1928 with contemporary practices to remove the barriers to independence and success caused by visual impairments. Sights for Hope empowers people with visual impairments in Pennsylvania's Lehigh Valley and Monroe County to thrive through skills education, specialized technologies, individualized support services, free vision screenings for children, and prevention education programs.