Sounds of Strawberry Fields Rock the Return of Songs4Sight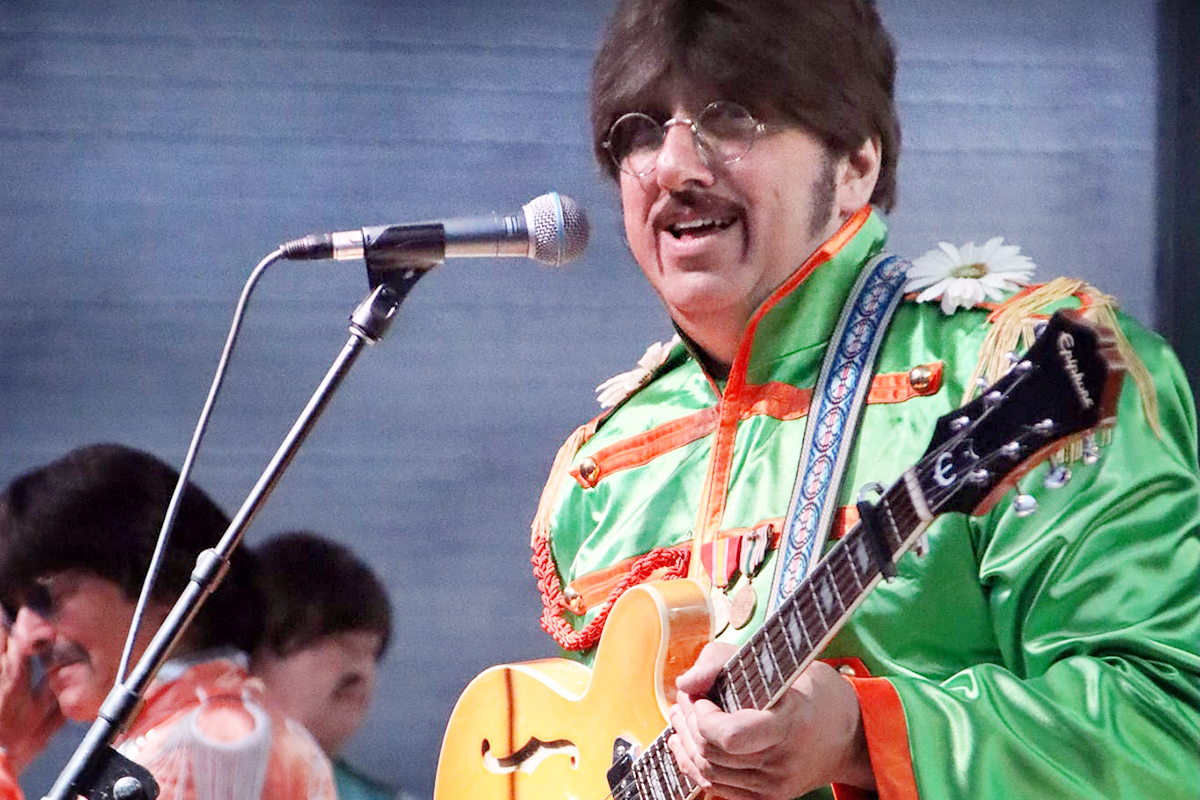 Sights for Hope and its Diamond Community Partner Provident Bank took fans on a magical musical tour Wednesday night with the return of its Songs4Sight concert event.
Songs4Sight 2021 featured the world-famous Beatles tribute band Strawberry Fields. The group took fans through the fab four's career with a two-hour set of more than 20 Beatles masterpieces on a picture-perfect June evening outside SteelStacks in Bethlehem, PA.
Strawberry Fields has played around the world for more than 30 years and its performances are considered widely as the closest experience one can get to seeing The Beatles perform live. The group uses costumes, vintage instruments, and Beatles-era amplification to deliver an authentic concert experience. Strawberry Fields had been schedueld to headline Songs4Sight 2020 before the event was cancelled because of the COVID-19 pandemic.
Songs4Sight proceeds benefitted Sights for Hope and its services. The organization known previously as Center for Vision Loss created Songs4Sight because music can be enjoyed equally by people with and without visual impairments. The agency teamed with ArtsQuest to produce the event after it produced its well-received 2019 premiere independently.
Songs4Sight was made possible in part by the Sights for Hope's Community Partners, who are listed below as of June 16.
Provident Bank is Sights for Hope's Diamond Community Partner.
Working Dog Press is its Gold Community Partner.
Brown-Daub and the Emmaus Lioness Lions Club are its Silver Community Partners.
Buckno Lisicky and Company, Lang Faylor Chomo and Company Certified Public Accountants, Lehigh Eye Specialists, UGI Utilities, and Wegmans are its Bronze Community Partners.
Campbell, Rappold & Yurasists, Good Shepherd Rehabilitation Network, Strategic Arc Limited, the United Brotherhood of Carpenters and Joiners Local 167, and Valley Eye Group are its Cooper Community Partners.
Sights for Hope blends a service tradition inspired directly by Helen Keller in 1928 with contemporary practices to remove barriers to independence and success caused by visual impairments. Sights for Hope empowers people with visual impairments in Pennsylvania's Lehigh Valley and Monroe County to thrive through skills education, specialized technologies, individualized support services, free vision screenings for children, and prevention education programs. Sights for Hope services impact more than 10,000 people in a typical year and are provided at little or no cost. A total of 85% of Sights for Hope clients with visual impairments are from low-income households.