Sights for Hope Resumes Full-Scale Operations at Both Locations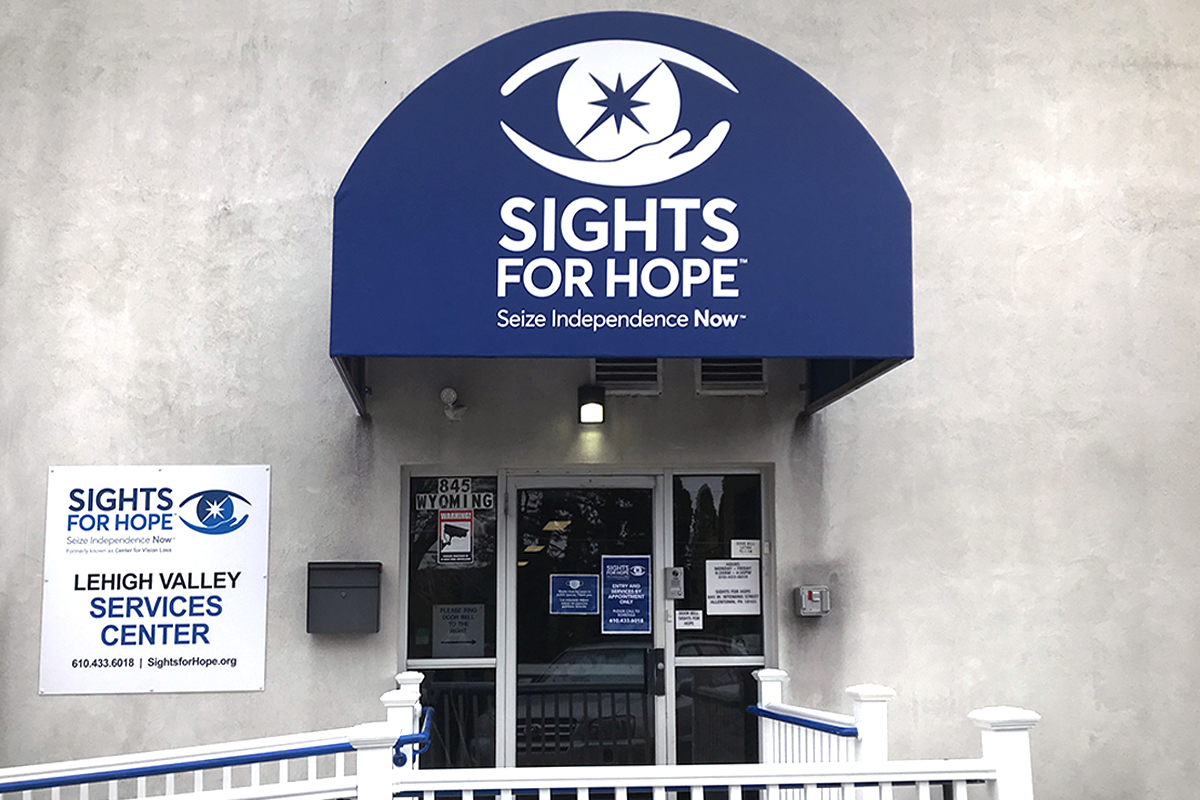 Sights for Hope resumed full-scale operations at both its locations on Tuesday with adherence to state guidelines.
The resumption means that all restrictions on agency programs, services, and facilities have been lifted except for Pennsylvania Department of Health regulations on the use of masks, said Dennis Zehner, Executive Director and CEO of Sights for Hope. All other mandates related to the global COVID-19 pandemic expired on Monday, during which the agency was closed for Memorial Day.
In accordance with updated guidance confirmed by the state health department, people who have been vaccinated fully are not required to wear masks in Sights for Hope facilities except for inside their Low Vision Care Centers. The state health department also has announced that Pennsylvania's mask mandate will be lifted in its entirety no later than June 28.
Service hours at both Sights for Hope locations are from 8:30 a.m.-4:30 p.m. Monday through Friday.
The agency has reactivated most of its in-person programs over recent months along with its in-person vision screenings for kids and its in-person functional low vision exams. The popular mall walk client activity – a weekly excursion through Lehigh Valley Mall, will resume on Wednesday after it had been canceled since March 2020.