Center for Vision Loss Helps #StoptheSpread of COVID-19 Among Vulnerable Groups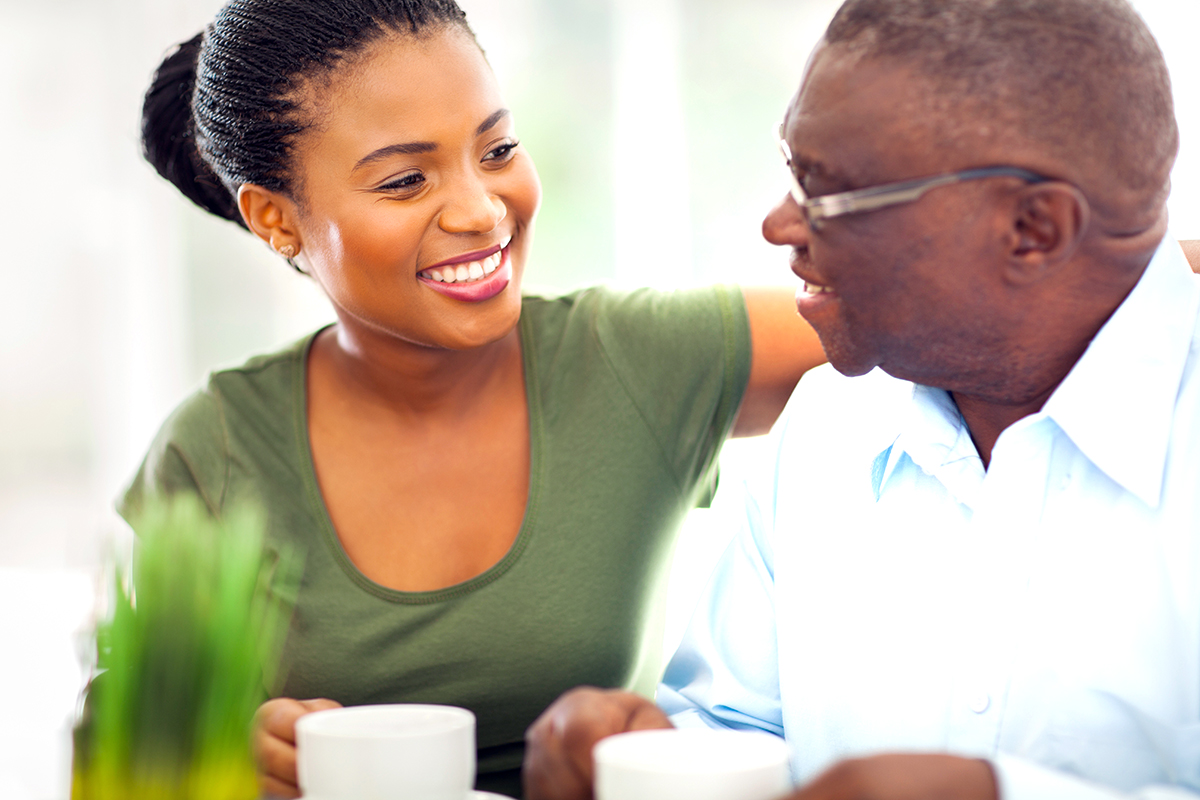 Through its promotion of personal independence, the Center for Vision Loss continues to help stop the spread of the COVID-19 virus among people from vulnerable populations.
In the agency's 2019-2020 service year, 92% of its clients did not reside in assisted living facilities while 65% of its clients were ages 65 and up and 85% were from low-income households. The Centers for Disease Control and Prevention (CDC) have classified assisted living facilities as "high risk" locations for widespread transmission of the coronavirus. The Pennsylvania Department of Health has reported as of Sept. 12 that 5,293 of the state's 7,837 COVID-19-related deaths, or 68%, have occurred in long-term care facilities.
The Center for Vision Loss helps clients with visual impairments remain in their homes through adaptive therapies, life skills education, low vision function exams, assistive devices, support groups, and transport services that provide access to medical services and food. Deliveries of food supplies and prescriptions also have been provided since the COVID-19 outbreak began.
The agency served 558 clients and patients from Pennsylvania's Lehigh, Northampton, and Monroe counties in 2019-2020. Clients are enrolled for all services while patients are referred exclusively for functional exams by its optometrist. In surveys recorded for the Pennsylvania Association for the Blind (PAB), 97% of agency clients said that its support has helped them maintain their level of independence and 96% of clients said that their quality of life has been improved or maintained.
"We take pride in helping to stop the spread of the coronavirus through critical services that our agency has delivered for decades," said Dennis Zehner, Executive Director of the Center for Vision Loss. "At this extraordinary moment, we appreciate that our mission to enable personal triumphs over visual impairments also enables triumphs over the greatest public health crisis of our time."
The Center for Vision Loss empowers people with visual impairments to seize their independence and opportunity and champions healthy eyesight throughout its communities. With operations in Pennsylvania's Lehigh Valley and Monroe County, it combines a service tradition motivated by Helen Keller in 1928 with contemporary practices and advanced technologies. Its services for people with visual impairments promote the accomplishment of daily tasks, increased access to medical services and food supplies, enhanced personal wellness, and extended self-sufficiency. Its free vision screenings for children stimulate success in school and its community education programs advocate for eye health and safety. All agency services are provided at little or no cost, and 85% of its clients and patients with visual impairments are from low-income households.
The Center for Vision Loss is an independent member of the Pennsylvania Association for the Blind (PAB) and is affiliated with the VisionServe Alliance, a network of North American agencies that serve people with visual impairments.