Center for Vision Loss Names Christe Konopitski Director of Advancement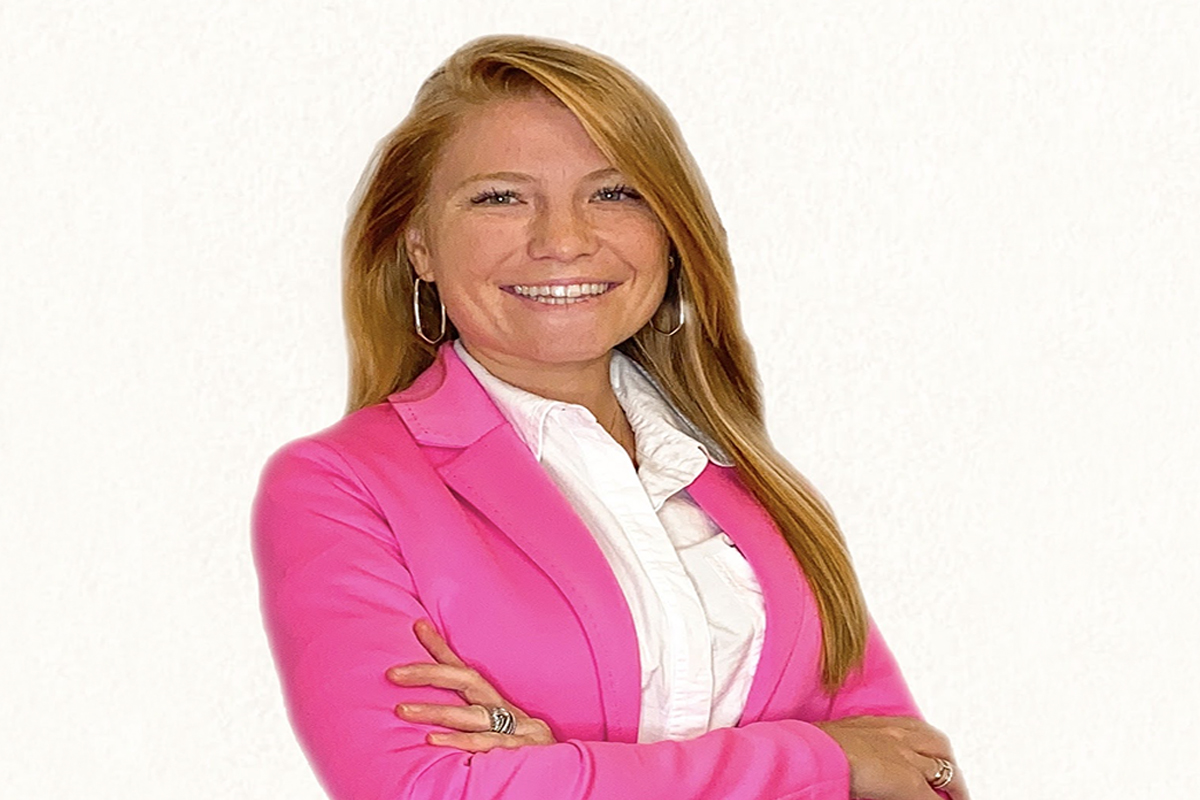 Christe Konopitski – a specialist in donor cultivation, promotions, branding, and digital influence – will become the Director of Advancement of the Center for Vision Loss on Oct. 1.
Konopitski has provided leadership and specialized skills to successful fundraising efforts in eastern Pennsylvania since 2014. As a board member for The Open Link – a multi-faceted social service agency in Pennsburg, PA – she oversaw efforts to recreate its 2020 gala as a two-week virtual campaign in response to the COVID-19 pandemic. The re-imagined event generated greater net revenue than the organization's in-person event in 2019. From 2015-2019, she raised nearly $1 million directing the annual fund for the Perkiomen School in Pennsburg, PA. From 2014-2016, she was on the marketing and development staff of the Council for Relationships in Philadelphia.
Konopitski earned a master's degree in nonprofit management from Drexel University in 2020, and her research concentrated on trends and successful practices for individual giving. She also is a board member for AEquitas, a national nonprofit organization that promotes effective legal prosecution of gender-based violence and human trafficking cases. In her work and her academics, Konopitski has earned a reputation for professionalism, integrity, maturity, insight, and boundless energy.
While her greatest passions are for philanthropy and community service, Konopitski has leveraged her love of fashion, work experiences with the Kendra Scott and Lilly Pulitzer brands, and social media skills to create an expanding community of followers through her own Classically Christe brand. In 2019, Lehigh Valley Style magazine named her one of its Women of Style.
Konopitski lives in Bethlehem, PA, with her husband, Andrew Konopitski, M.D., an Orthopaedic Surgery Resident with St. Luke's University Health Network.
"I'm invigorated by the opportunity to do this work in my own community and to help those with vision loss regain their independence and live their fullest lives," Konopitski said. "This community is full of kind people and strong leaders that want to help their neighbors."
Konopitski will join the Center for Vision Loss as it proceeds through the COVID-19 pandemic, develops a new strategic plan under new leadership, seeks to deepen the impact of its services, and works to establish a revitalized brand identity.
"We are enormously grateful to add Christe Konopitski to our team at this exciting and pivotal time," said Dennis Zehner, Executive Director of the Center for Vision Loss. "We believe that she possesses all the qualities of a 'rock star' fundraiser, brand ambassador, and promoter who will help redefine what is possible for our organization."
The Center for Vision Loss empowers people with visual impairments to seize their independence and opportunity and champions healthy eyesight throughout its communities. With operations in Pennsylvania's Lehigh Valley and Monroe County, it combines a service tradition motivated by Helen Keller in 1928 with contemporary practices and advanced technologies. Its services for people with visual impairments promote the accomplishment of daily tasks, increased access to medical services and food supplies, enhanced personal wellness, and extended self-sufficiency. Its free vision screenings for children stimulate success in school and its community education programs advocate for eye health and safety. All agency services are provided at little or no cost, and 85% of its clients and patients with visual impairments are from low-income households.
The Center for Vision Loss is an independent member of the Pennsylvania Association for the Blind (PAB) that is affiliated with the VisionServe Alliance, a network of North American agencies that serve people with visual impairments.