Center for Vision Loss Names Dennis Zehner Director of Development and Marketing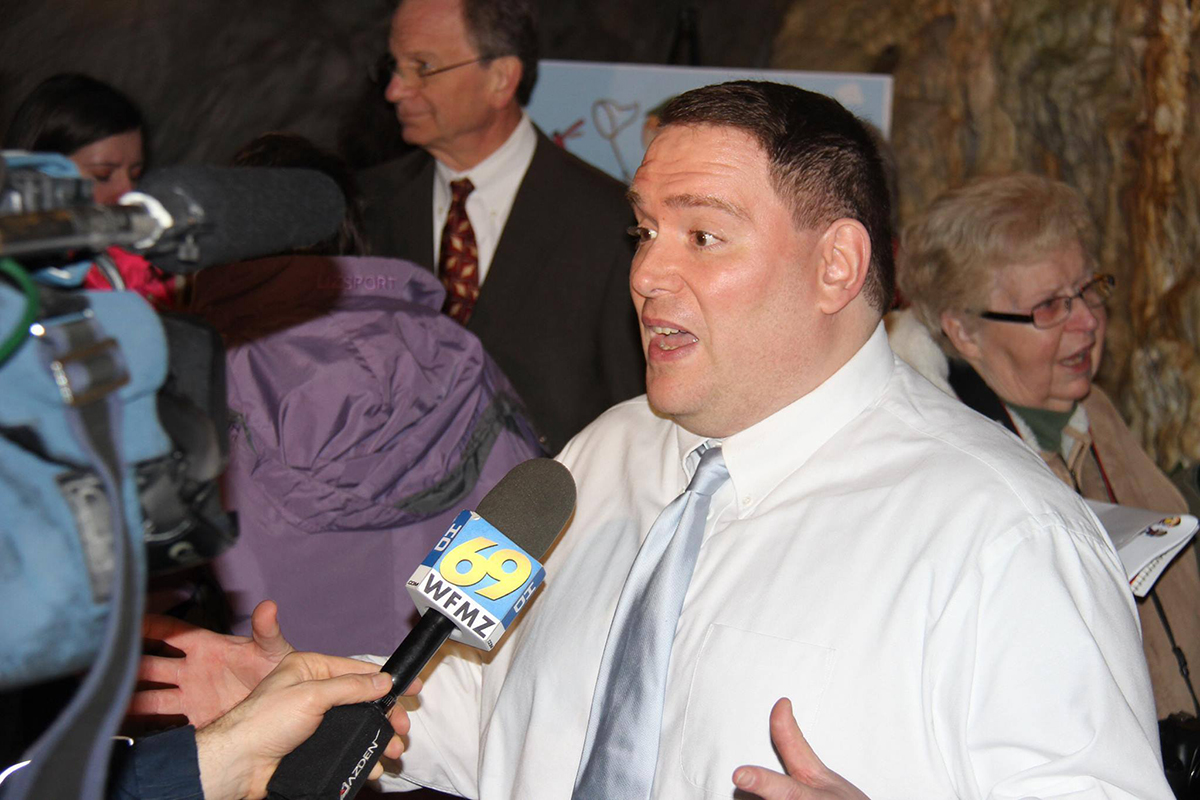 Dennis Zehner – a promotional ingenuity specialist with nearly 20 years of experience in nonprofit communications and fundraising – has been named Director of Development and Marketing for the Center for Vision Loss as of March 1.
Zehner operated his own company, EmpowerStar Enterprises, on a full-time basis in 2017. Since launching EmpowerStar in 2013, Zehner has worked with several mission-based organizations in the Lehigh Valley – such as PBS39, the Allentown Area Ecumenical Food Bank, and the Manufacturers Resource Center.
From 2005-2017, Zehner was the lead marketing professional for the Da Vinci Science Center in Allentown. In a series of positions of increasing responsibility, Zehner was the driving force in shaping the organization's public persona and reputation and was a key contributor to its fundraising efforts. Zehner's successful promotional efforts have included the development of Ice Cream Wars, the science center's signature public event; inception and direction of the Up and Atom Science series of segments on WFMZ 69 News at Sunrise over six years; and creation of both the science center's Eggcellent Adventures Easter weekend event and its Seniors Monday programs for adults ages 62 and up. A news reporter earlier in his career, Zehner built a reputation for well-executed and creative news media events. From 2011-2016, the Da Vinci Science Center posted a 73% increase in visitors and program participants.
As a vital member of the science center's fundraising team, Zehner enhanced, influenced, and strengthened the organization's fundraising efforts – including galas, sponsorships, individual giving, and grants. Zehner also impacted fundraising efforts during his previous tenures at United Way of the Greater Lehigh Valley and what is known today as the Literacy Center of the Lehigh Valley.
"We are delighted to have Dennis Zehner join our team in a vital leadership role," said Douglas Yingling, Executive Director of the Center for Vision Loss. "Through his array of talents and experiences, he is uniquely able to raise our organization's profile, enhance our positive reputation, and increase our ability to secure the resources that enable us to make a greater impact."
Zehner is a native and lifelong resident of Allentown who resides in the city's Hamilton Park area. He has a graduate certificate in Marketing Strategy from Cornell University in Ithaca, N.Y., and a degree in Journalism from Lehigh University in Bethlehem, PA. He is Vice President of Communications for the Eastern PA Chapter of the Association of Fundraising Professionals (AFP).