Sights for Hope Makes Additions to its Services Teams as Communities' Needs Increase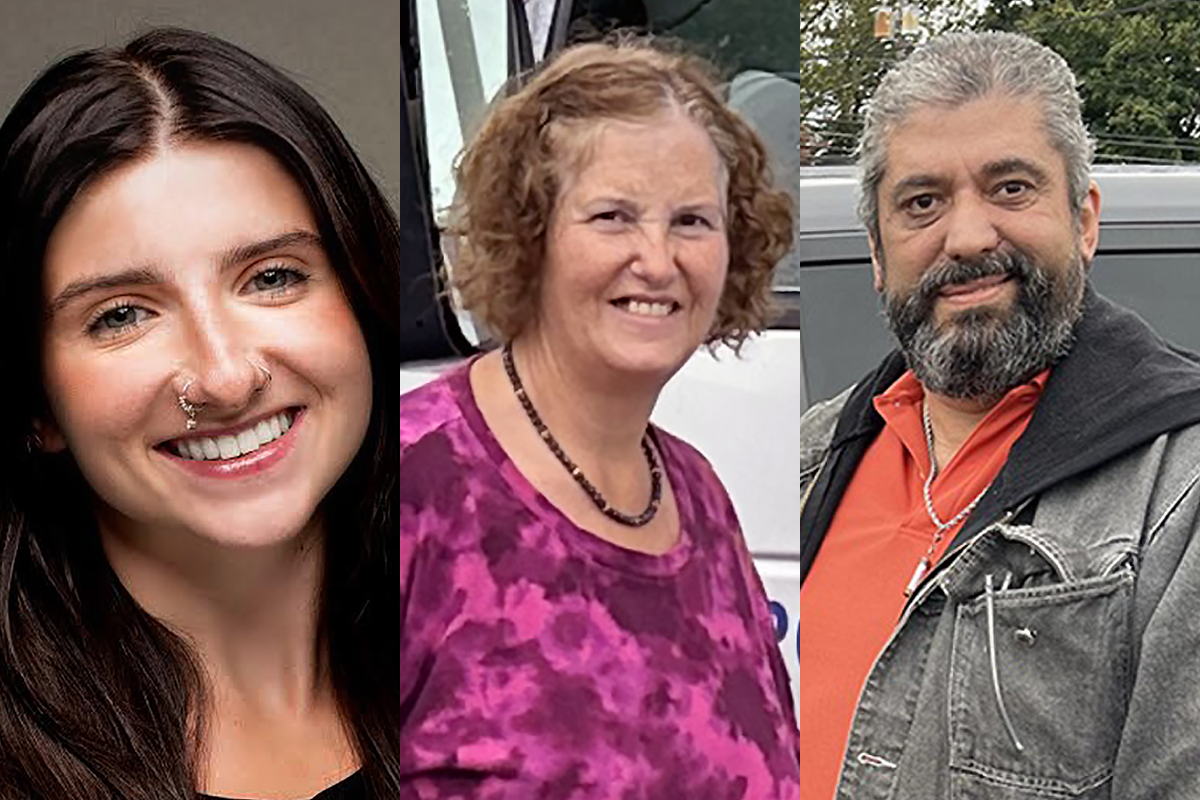 Sights for Hope has made additions to its services team as it works to meet increased needs in its communities.
Sarah Madden has been hired as a Lehigh Valley Client Caseworker, Sarah Pierro has been hired as a Monroe Transport Driver, and Jesus Ramirez has joined the organization as a Lehigh Valley Transport Driver.
Sights for Hope's client population grew by 8% in 2022-2023 and has grown by 27% from July 2020 to June 2023. Its transport service has eclipsed its annual ride totals from before the COVID-19 pandemic.
Madden lives in Bangor, PA, and comes to Sights for Hope from The Waterfront Project in Jersey City, N.J., a nonprofit legal clinic that helps people at risk of homelessness remain in their homes. As an Intake Coordinator and Communications Specialist, Sarah developed a strategy for keeping clients calm. With a working proficiency in Spanish, she was able to work successfully with English-speaking and Spanish-speaking clients.
Pierro has worked in retail management, customer service, and hospitality for more than 25 years. Her most recent positions have been with Rite Aid and Brodheadsville Chevrolet in Brodheadsville, PA. She lives in Kunkletown, PA, and is passionate about caring for animals. She is a graduate of Dumont High School in Dumont, N.J.
Ramirez comes to Sights for Hope with a variety of experiences. He is the Pastor of Iglesia Christiana Del Llamamiento in Allentown, PA, and works as a spiritual advisor through the American Red Cross. He also has been a volunteer for the Pennsylvania Prison Society, an organization that promotes health, safety, and dignity for people behind bars.
Sights for Hope removes barriers to independence and success for people who live with visual impairments and blindness. Sights for Hope's services teach adaptive skills to accomplish daily life activities; provide supports that counter the effects of visual impairments and blindness; increase access to medical care, healthy food, and other essentials; and advance solutions that enhance sight capabilities. More than 40% of Sights for Hope's clients live below or near the federal poverty line. Founded in 1928, Sights for Hope carries forward in Pennsylvania's Lehigh Valley and Monroe County a tradition of service inspired by Helen Keller and is a member of the Pennsylvania Association for the Blind.
Image: Composite of photos of Sarah Madden, Sarah Pierro, and Jesus Ramirez.