Sights for Hope Clients Make Gains in Wellbeing Amid American Mental Health Crisis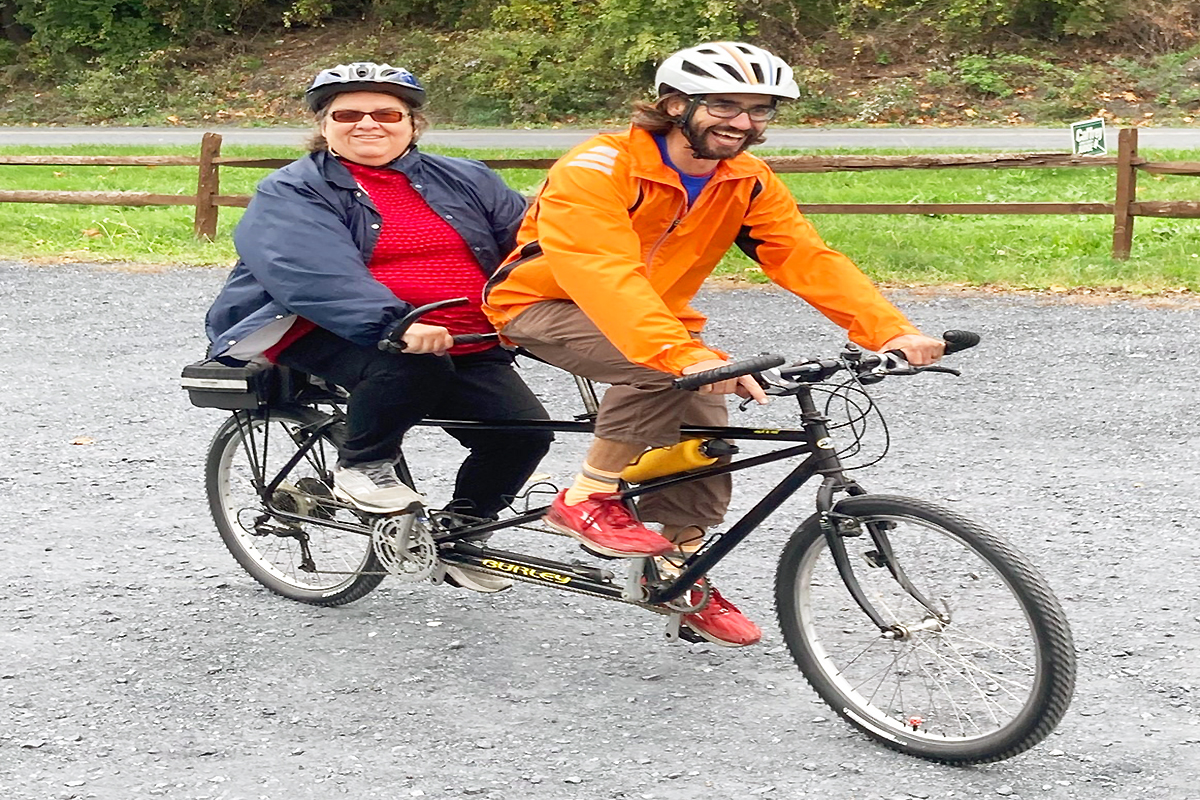 In the midst of an American mental health crisis, Sights for Hope's services have been shown to improve the emotional wellbeing of a large majority of its clients.
A total of 73% of Sights for Hope clients surveyed during its 2021-2022 service year reported achieving an improved outlook on life. Moreover, 76% or more of the organization's clients surveyed in both its 2020-2021 and 2021-2022 years indicated an improvement in their overall quality of life. The 2021-2022 year was the first in which the question about outlook on life was included in Sights for Hope's client surveys.
Sights for Hope clients are individuals whose abilities to conduct daily activities are impeded by permanent visual impairments that cannot be corrected with glasses or equivalent solutions. Nearly all of its clients have a visual acuity of 20/70 or worse with best correction. Sights for Hope's client population grew by 14% during its 2021-2022 year. Prior to the COVID-19 pandemic, a loss of vision was reported to be the greatest health-related fear of Americans.
"Our clients face what they might consider the worst thing that could happen, but they gain from our services the capability and confidence to reclaim their independence and dignity and to fight the darkness of isolation with the immutable brightness of hope," said Dennis Zehner, Executive Director and CEO of Sights for Hope. "As we witness the devastating effects of the mental health crisis around us, the impact we make with a large percentage our clients is most worthy of attention and investment from our communities."
The Sights for Hope services that help clients improve their emotional wellbeing include social and recreational activities, support groups, peer-to-peer mentoring, and one-on-one counseling. The counseling is led by a nationally-certified vision rehabilitation therapist who also overcomes a visual impairment.
Additional Sights for Hope services that improve quality of life include guided transport services that increase access to medical care, food supplies, and other essentials; life skills education programs; caseworker services; and specialized technology solutions.
Sights for Hope carries forward a service tradition inspired by Helen Keller to remove the barriers between people with visual impairments and their independence. Its services teach them adaptive skills to accomplish daily life activities; provide supports that counter the effects of their conditions and increase their access to essential services, including medical care and healthy food; and advance solutions that enhance their sight capabilities. More than 40% of Sights for Hope's clients live below or near the federal poverty line. Sights for Hope serves Pennsylvania's Lehigh Valley and Monroe County and is a member of the Pennsylvania Association for the Blind and the VisionServe Alliance.
Image: Photo of a female Sights for Hope smiling as she rides on the back of a tandem bicycle.