Songs4Sight Brings Common Bond of Music to Life for Clients, Supporters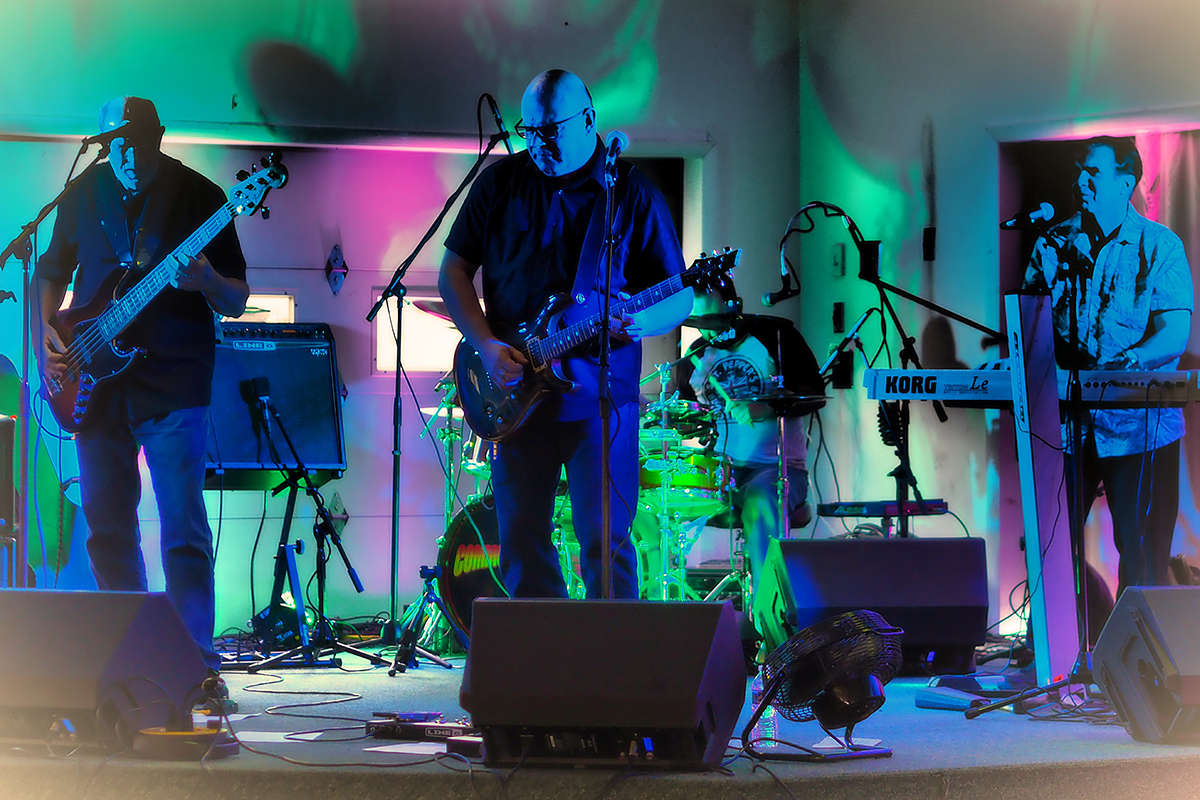 The common bond of music for both the sighted and people with visual impairments came to life Sunday night as the Center for Vision Loss held its first Songs4Sight event, presented by Provident Bank.
The three-part concert fundraiser featured two of the Lehigh Valley music scene's most celebrated acts – the super group James Supra Blues Band with Sarah Ayers and the aptly-named cover band Common Bond. The new Yingling Porter On Tap duo opened the evening at the American Club Pavilion in Coplay, PA.
Songs4Sight was created in partnership with Thirteen Butterflies Productions, producer of the annual Lehigh Valley Music Awards. Sound and lighting engineering was provided by Sonlight Productions. All event proceeds will support the Center for Vision Loss and its services in the Lehigh Valley and Monroe County.
"The blend of sounds and the collective excitement of clients who attended and our supporters reflected what we hoped to create with Songs4Sight," said Dennis Zehner, the agency's Associate Director and Director of Advancement. "We chose a music event because it provides a level ground for those with full sight capabilities and those whose personal triumphs over visual impairments inspire us and identify our mission."
Nearly 200 friends, clients, and sponsors also enjoyed a dinner and dessert and took home prizes through a 50-50 drawing and item raffle.
Additional Songs4Sight sponsors included set sponsors Ironton Telephone, Inova Technologies, A Definite Edge Management Consulting, and the Center for Vision Loss staff; dinner sponsors Kempton Lions Club and HMK Insurance; dessert sponsors Campbell, Rappold & Yurasits and Ciocca Subaru; bartender sponsor Valley Eye Group; raffle and drawing sponsor ESSA Bank & Trust; decorations sponsor Fox Optical & Gallery; contributing sponsor Samuel Owens Bar & Restaurant; and signage sponsor Working Dog Press.
The James Supra Blues Band with Sarah Ayers features popular singer/songwriter Sarah Ayers and standout singer and harmonica player James Supra. Ayers and Supra have won nearly 50 Lehigh Valley Music Awards between them and have thrilled audiences for two decades. The group's set fused of blues, funk, and rock with songs including "Just Got Paid Today" by ZZ Top; "Wrap It Up" by the Fabulous Thunderbirds; and an original written by Sarah Ayers called "Alaska."
Common Bond has played Musikfest and other notable Lehigh Valley regional events. Rooted firmly in classic rock, this band's set showcased an eclectic mix of the best music from the 1970s to the present. Songs included "Limelight" from Rush, "Highway to Hell" from AC/DC, and "Fireball" from Pitbull.
Formed in the summer of 2018, Yingling-Porter On Tap features award-winning indie songwriter and lead guitarist Frank Porter and Douglas Yingling – the Executive Director of the Center for Vision Loss who doubles as a guitarist, singer, and harmonica player. The duo has crafted a sound that calls for a generous portion of classic rock mixed with blues and southern rock. Their set included "Sympathy for the Devil" from The Rolling Stones, "Johnny B. Goode" by Chuck Berry, and a Frank Porter original titled "Who I Am."
Center for Vision Loss leaders hope to develop Songs4Sight into its signature annual event and seek additional partners to help bring Songs4Sight to a larger audience.
Photos from Thirteen Butterflies Productions