Enid Cruz Joins Sights for Hope as Client Services Assistant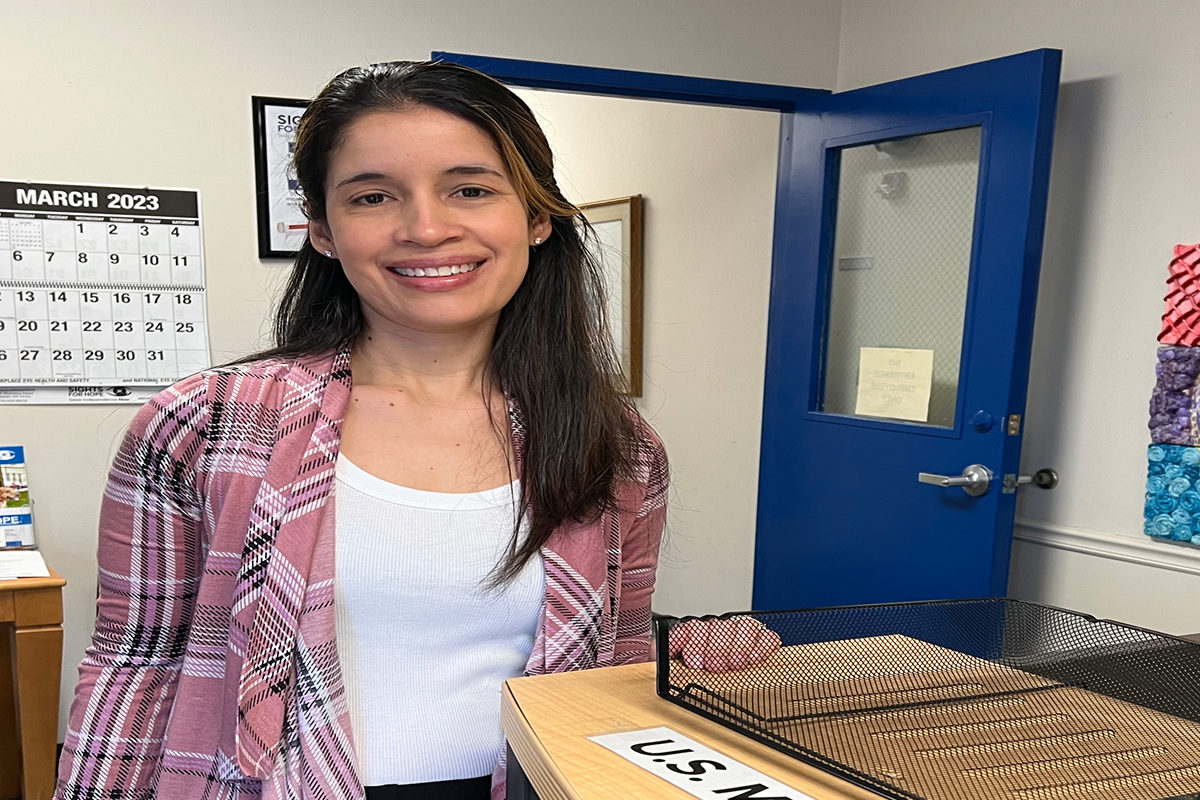 Enid Cruz has joined Sights for Hope's team as its Client Services Assistant.
Cruz, who is fluent in English and Spanish, will serve as Sights for Hope's initial point of contact for incoming clients. She also will assist caseworkers by performing functions such as client intakes and annual client service reviews. She had worked temporarily as a Client Caseworker from January-March.
Cruz's professional and public services experiences include positions as a teacher for the Elevation Child Care Center in Allentown, PA; an in-home support worker for Access Services in Bethlehem, PA; an employment counselor for what is now the Hispanic Center Lehigh Valley; and Hispanic Community Coordinator for the Midway Manor Community Association in Allentown.
"Enid Cruz did terrific work while serving temporarily on our casework team and will be a fantastic asset to our organization," said Dennis Zehner, Executive Director and CEO of Sights for Hope. "Her understanding of a client's journey, her skills, and her professionalism will offer a warm and welcoming presence to those who pursue and utilize our services."
Cruz is a graduate of Liberty High School in Bethlehem, and has studied Special Education at Northampton Community College.
Sights for Hope transforms the lives of people with visual impairments and blindness by removing the barriers to their independence. Sights for Hope's services teach adaptive skills to accomplish daily life activities; provide supports that counter the effects of visual impairments and blindness; increase access to medical care, healthy food, and other essentials; and advance solutions that enhance sight capabilities. More than 40% of Sights for Hope's clients live below or near the federal poverty line. Founded in 1928, Sights for Hope carries forward in Pennsylvania's Lehigh Valley and Monroe County a tradition of service inspired by Helen Keller and is a member of the Pennsylvania Association for the Blind.
Image: Photo of Enid Cruz at Sights for Hope's Lehigh Valley Services Center