Opinion: Keep it Simple … (and) Solve … Sight is the Key to Better Education for Many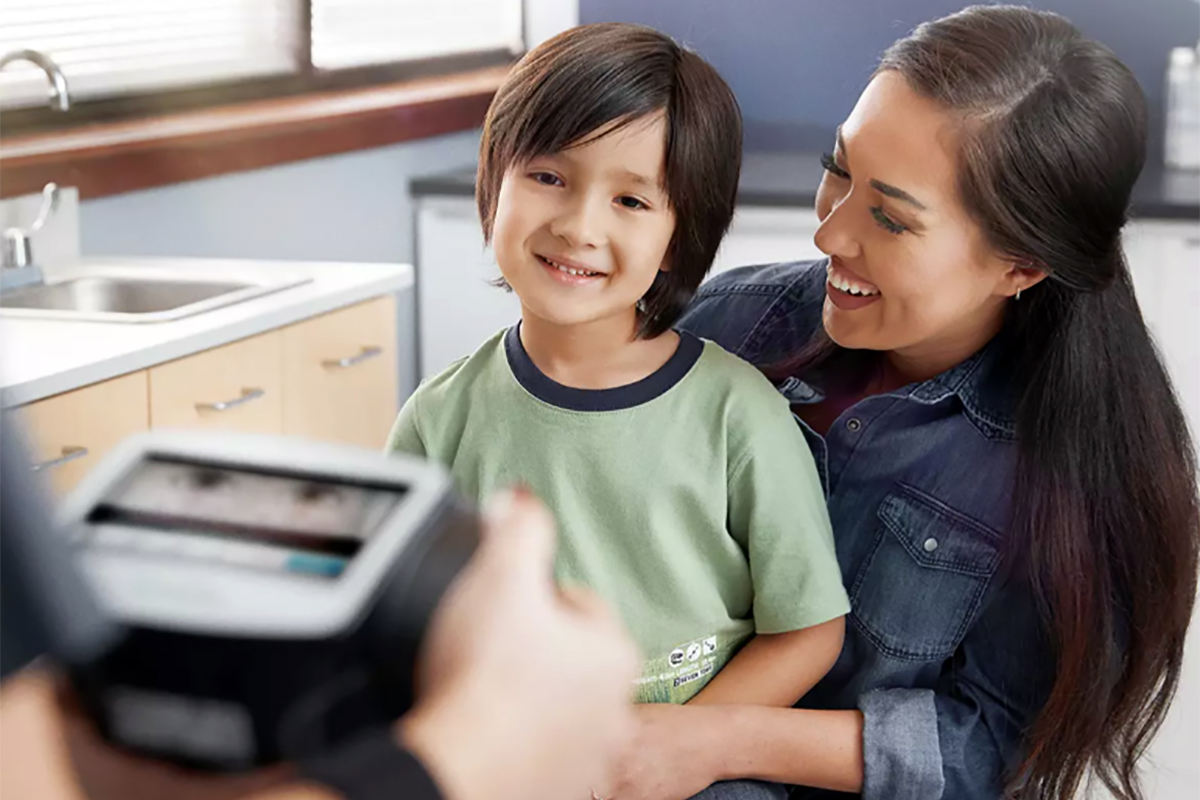 The following commentary was written by Dennis Zehner, Executive Director and CEO of Sights for Hope, and published originally on the LinkedIn social media platform.
When I was in college, I interned for a local newspaper. One November election night when the internet was in its infancy, I was sent to a county's offices to relay vote counts from certain precincts by phone to someone who complied the results. Nearing midnight, I got back to the newsroom to find that our totals – which included counts called in by me and others – showed that a particular county race was led by one candidate while the local television station had the other candidate in front. I was told to go back to the county office and fix the problem, ostensibly by finding the reports from all my precincts and double-checking.
As I ran into the county building, I surmised that the people in the election offices kept their own unofficial tally. After all, they were curious too. As this was long before most counties posted their unofficial results online in real time, I wondered what would happen if I asked the officials what their numbers show. The surprised look on one of their faces portrayed how unusual this seemingly obvious solution to my problem was. For the record, the television station had been right, and we had been wrong.
There are popular stories – including one of a little boy who figured out how to get a truck unstuck under a bridge by deflating the truck's tires – that make the same point as my tale. Sometimes, people faced with a problem think that its solution must be complex and ignore a simpler, perhaps obvious, one. Some call this phenomenon complexity bias. Such bias is reflected the popular colloquialism KISS – which stands for "keep it simple, stupid."
When it comes to children's education, many people with impressive credentials who are more learned than me have delved exhaustively into topics such as poverty, social inequality, parental involvement, food insecurity, and emotional developmental milestones. I have no reason to doubt the validity of these concepts, but I also believe that a simple, perhaps obvious, solution for many of these children has been ignored.
One in four American school children has a visual impairment that marginalizes their ability to learn effectively while 85% of preschool children never receive a proper eye exam before they start school. These two data points from the American Optometric Association (AOA) make one fact crystal clear – that any person, group, foundation, or organization that wants to improve education for children must invest in ensuring that each child can see as well as they can or receives assistive tools. By ensuring that every child maximizes their visual capacity, one can help up to a quarter of students do better in school almost immediately.
At Sights for Hope – an organization dedicated to transforming the lives of people with visual impairments by removing the barriers to their independence and success – we have not overlooked this "simple" solution. In fact, we have chosen to focus intently on it. In the spring of 2022, our Board of Directors created four Big Impact Goals to achieve by 2030. One of them is to provide 2,500 children ages six and under – before most of them start school – with professional eye exams and glasses.
What we call our Focused Futures initiative takes our work to provide free vision screenings for pre-kindergarten children one step farther by producing solutions to the problems we find. Throughout Pennsylvania's Lehigh Valley and Monroe County, we screen thousands of these children each year with advanced hand-held Spot screening equipment that is highly accurate in the determination of conditions such as nearsightedness, farsightedness, astigmatisms, strabismus, and amblyopia. This equipment works on children as young as six months and is especially effective for use with kids who are autistic, have other physical challenges, or have language difficulties. We seek to provide a Sights for Hope voucher to families in need whose children are found to have vision issues. Providers would redeem the vouchers to Sights for Hope for payment.
In the months ahead, we will call upon individuals, groups, foundations, and businesses for financial support of our Focused Futures initiative and more. As Sights for Hope's Executive Director, I will be among those making the requests. Some of you reading this may be among those I approach.
When I do, what I will have to offer will not sound revolutionary or glamorous or come from an award-winning doctoral dissertation. Instead, I will offer you a feasible, practical opportunity to make a fundamental and lasting impact on a lot of children's lives. I hope that you accept it.
Let us keep it simple … (and) solve a problem.
Dennis Zehner has been Executive Director and CEO of Sights for Hope since July 2020. He can be reached by email at dennis@sightsforhope.org.
Image: Photo of a young boy being screened for visual impairments by a Spot Vision Screener while a woman watches. Photo from Hillrom.